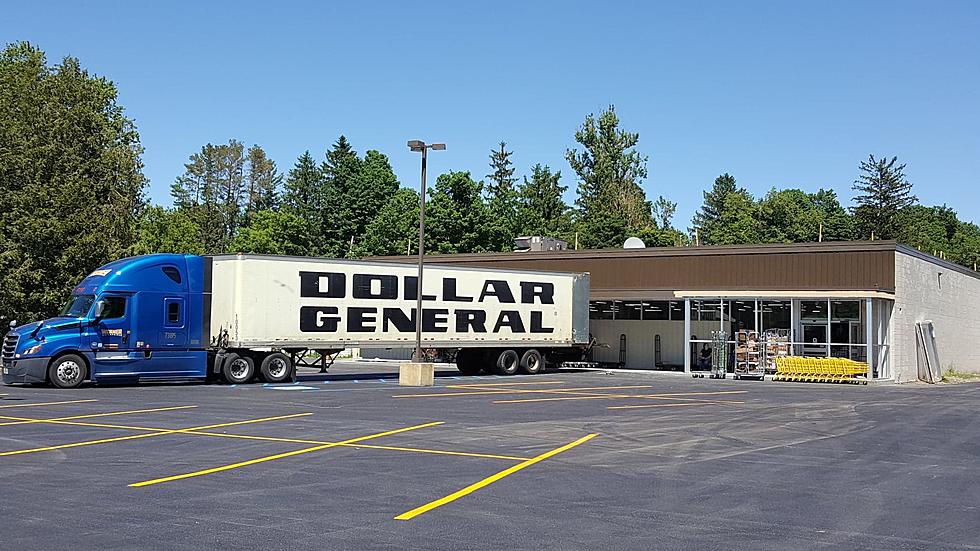 Dollar General 'Plus' Now Open In West Winfield
Cindy McMullen/TSM
West Winfield residents can see how a Dollar General 'Plus' compares to the former 'Great American' grocery store that was sold and quickly closed in February 2019.
Dollar General 'Plus' was slated to open their doors at the end of June or the beginning of July but it seems they're ahead of schedule, and several sources including Dollar General in Bridgewater say a soft opening is underway. A soft opening is when a store opens at limited times to work out the kinks, ease staff into the routine, and assist in training.
The former Great American building is owned by M&M Properties who is leasing it to Dollar General Corpe, and we're sending out kudos for the new parking lot — no more risking your car for a gallon of milk. We understand the building was brought down to the studs and revamped with new electrical, plumbing and more.
Dollar General Plus locations are larger than traditional Dollar General stores that have more coolers/freezers to keep more perishable items in stock like fresh produce, meat, milk, bread, snacks, and more. The Dollar General Plus locations have a "Better-For-You" initiative and offer customers healthier food.
Check back for more details on the official grand opening, store hours and more as we're attempting to contact the store manager. Are you excited about the new store?