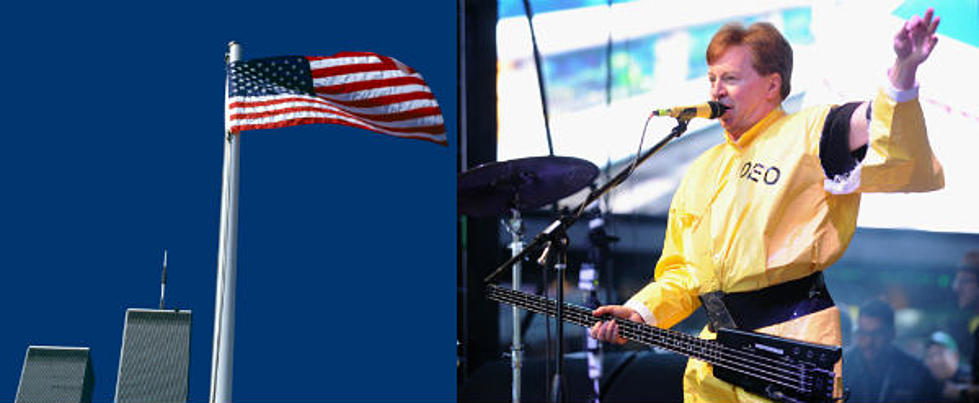 Devo Bass Player Has 9/11 Themed Wedding Party
vanbeets/ThinkStock/Bryan Bedder/
Getty Images Entertainment
You've heard of "theme" weddings, but this one definitely went too far.  With a "tasteless" cake (in the shape of the Twin Towers) and offensive wedding favors (engraved box cutters), Devo bass player and singer Gerald Casale held what could be one of the most disgusting "theme" wedding parties ever.  And it was actually on September 11. (SEE PICTURES HERE)
Casale claims it was an innocent joke between friends.  He told the Daily News:
"I joked and said Krista and I are like the twin towers of love and love conquers all and we're going to resurrect those towers." (NY Daily News)

 
Apparently it was his friend who brought the "surprise" cake and favors.  Of course, it has drawn the attention of several families of 9/11 victims, who have been blasting the musician for holding such a party.  Casale has issued an apology:
"The reaction is predictable and I apologize to everyone who would be offended because I understand." (NY Daily News)
Do you feel it was offensive and tasteless, or a harmless, innocent joke?