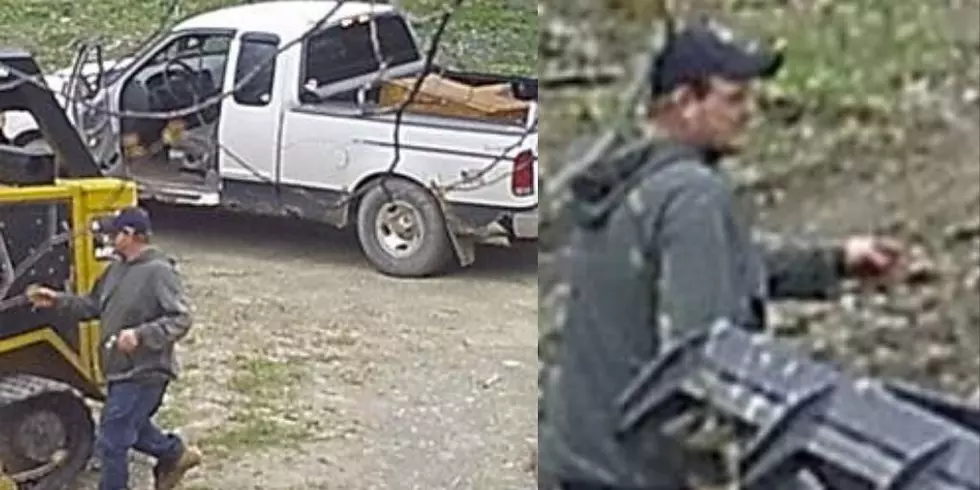 DEC Asking for Public's Help to Catch a Thief
Photo Credit - NYDEC
We see it every day, someone getting caught doing something illegal or illicit by video cameras. The electric eye is everywhere, including on remote job sites.
New York's Department of Environmental Conservation is seeking the public's assistance in identifying a man pictured taking a piece of forestry equipment.  The camera captured the man stealing a forestry cutter control unit valued at more than $4,000 in Tompkins County.  The equipment belonged to The Connecticut Hill Wildlife Management Unit who were working in the Town of Newfield
While the DEC's Bureau of Environmental Crimes Investigation unit captured the photo of the name, they were unable to obtain license plate information from the white Ford truck he was driving. If you have any information to share, contact Environmental Conservation Police Officers at (315) 426-7431.
See the Must-Drive Roads in Every State