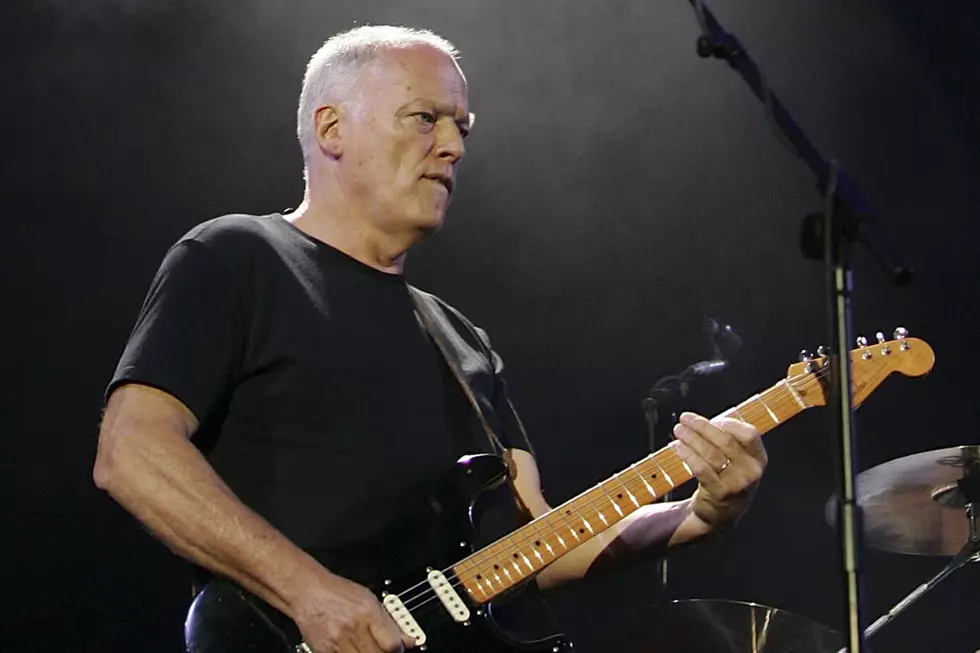 David Gilmour Announces 2015 European Tour
MJ Kim, Getty Images
David Gilmour may not have been too interested in doing much to promote Pink Floyd's The Endless River, but his upcoming solo album will get him on the road. He's booked a brief European tour for this fall.
The guitarist just unveiled a handful of dates, which you can see below. Over the course of a week in September, he will play concerts in five cities in four countries (Italy gets nights in Florence and Verona). He will follow up those shows with three nights at London's Royal Albert Hall. There's more information about the shows on Gilmour's website.
The decision to tour on his own and play more intimate venues is in line with Gilmour's desire to scale back his performances from the massive scope of Pink Floyd's arena shows. As he said in October, "I'm hoping to do an old man's tour, not a 200-date sort of thing."
Whether this means that Gilmour -- whose  last solo album was 2006's On an Island -- is planning to release the album around that time is hard to say because he's been tight-lipped on the project so far.
We do know it will be produced by former Roxy Music guitarist Phil Manzanera, who recently said the sessions were "going very well. I think it sounds fantastic. People will be very happy." And back in November 2013, we discovered that David Crosby and Graham Nash contributed some trademark harmonies to the sessions.
David Gilmour 2015 European Tour Dates
9/12 — Pula, Croatia
9/14 — Verona, Italy
9/15 — Florence, Italy
9/17 — Orange, France
9/19 — Oberhausen, Germany
9/23 — London, England
9/24 — London, England
9/25 — London, England
You Think You Know Pink Floyd?
See the Yearbook Photos of Roger Waters and Other Rock Stars