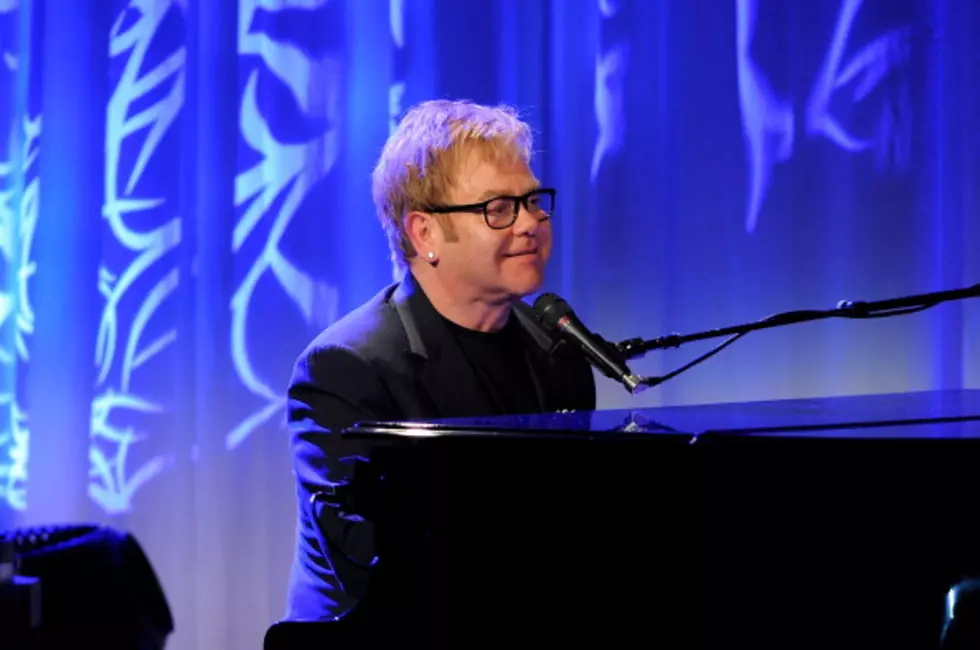 Davey's Dirty Laundry- Elton John May Retire
Jemal Countess/Getty Images for Tony Bennett
Is Elton John calling it quits? We might find out inside today's edition of Davey's Dirty Laundry.
Michael Clarke Duncan Remains On A Respirator
Michael Clarke Duncan remains on a respirator after his heart attack Friday but is showing signs of progress. The Green Mile star has been sedated since his arrival but is now "breathing above the respirator" in a sign he's building strength, according to TMZ.
Tom Cruise exercised his visitation rights yesterday. The actor arrived in New York to spend some quality time with his daughter Suri. An eyewitness tells People magazine, "Tom looked really happy."
Elton John is seriously debating retirement in order to spend time with his one-and-a-half year old son, Zachary. Elton revealed to the BBC, "I'm going to keep working. When Zachary goes to school, that's another different thing.
Finding Nemo Sequel In The Works
Finding Nemo is getting a sequel. Industry insiders said that Andrew Stanton, the man behind the Toy Story series, Monsters, Inc., and Wall-E, has been selected by Disney and Pixar to direct the animated movie after presenting a concept that was "very well-received." Despite the good news -- the film likely won't show up in theaters until 2016.