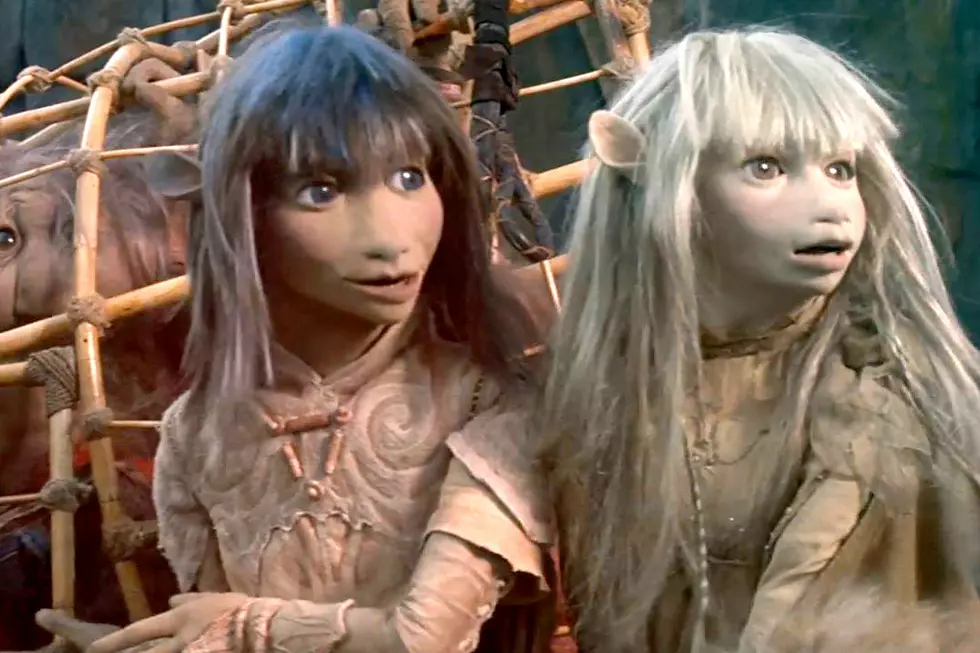 'The Dark Crystal' Will Get a Prequel Series on Netflix, With an Incredible Cast
Universal
It's been a year and a half since the first word that a prequel to the Jim Henson cult classic The Dark Crystal was in development. Now there's a major update, with the show — officially titled The Dark Crystal: Age of Resistance — unveiling an impressive voice cast list.
The top stars include Mark Hamill, Andy Samberg, Caitriona Balfe, and Natalie Dormer, along with Taron Egerton, Anya Taylor-Joy, and Nathalie Emmanuel as a truio of Gelfling heroes. (Please tell me I don't need to explain what Gelflings are.)
Via TVLine, here's the full cast list:
Gelfling Characters (in addition to Balfe and Domer)
Helena Bonham-Carter
Harris Dickinson
Eddie Izzard
Theo James
Toby Jones
Shazad Latif
Gugu Mbatha-Raw
Mark Strong
Alicia Vikander

The Skeksis & Mystics (in addition to Hamill and Samberg)
Harvey Fierstein
Ralph Ineson
Jason Isaacs
Keegan-Michael Key
Ólafur Darri Ólafsson
Simon Pegg
The show, which will run for 10 episodes on Netflix, has this plot description: "When three Gelfling discover the horrifying secret behind the Skeksis' power, they set out on an epic journey to ignite the fires of rebellion and save their world." And the whole series is being executive produced and directed by The Transporter's Louis Letterier. Not who I would have earmarked as the inheritor to the mantle of Jim Henson, but life is full of surprises.
Gallery — The Best Children's Shows Of All Time: