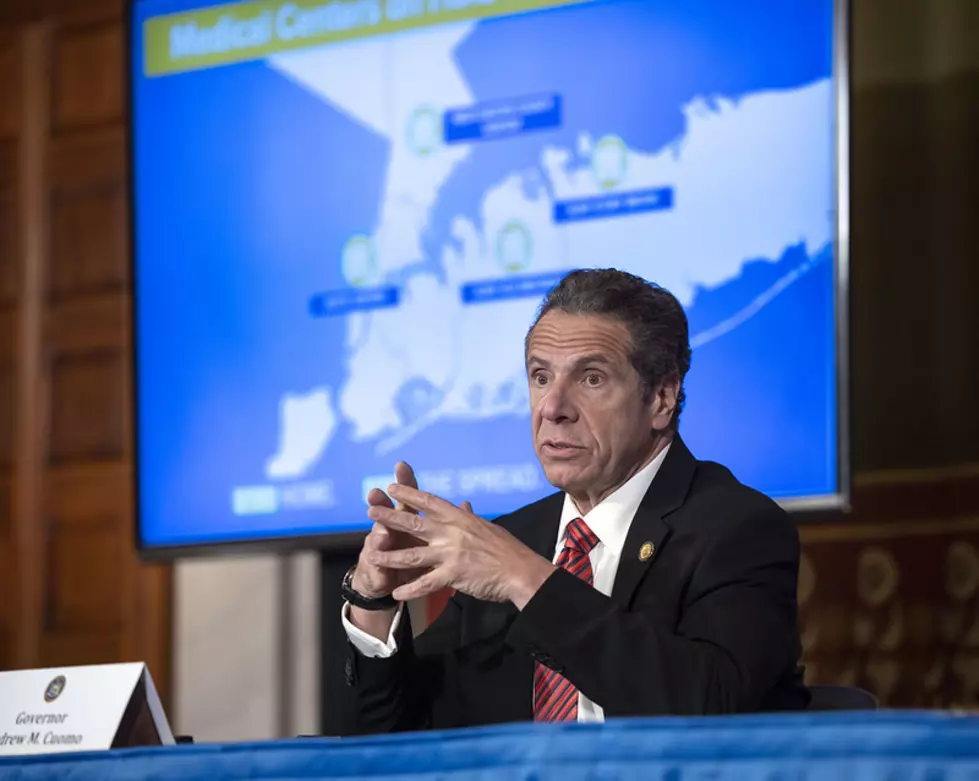 Cuomo Plans to Buy Upstate New York Milk for Food Banks
Mike Groll/Office of Governor An
Can one initiative solve two problems in New York? It does, at least on paper. Governor Cuomo announced the, "Nourish New York" program aimed at helping Upstate New York Farms and food banks across the state.
The idea is to purchase food and products from farms and the supply food banks with the products. One of the biggest issue for dairy farmers is getting their products in the hands of those in need, you can't just hand a bucket of milk to someone. So here's the plan:
Creating a partnership between the state and dairy producers like; Chobani, Dairy Farmers of America, Upstate Niagara, Cabot Cheese and others. Milk form farms then could be processed into yogurt, cheese, sour cream and cream cheese. Finished products could now be distributed to food banks and others in need.
So there's the plan for Nourish New York. It's just in the beginning stages and a group of six people will lead the initiative.
Kelly Cummings, Director of State Operations and Infrastructure
Richard Ball, Commissioner of Agriculture
Rossana Rosado, Secretary of State
Karim Camara, Executive Director of the Office of Faith-Based Community Development Services
Fran Barrett, Director of Non-Profits
Mike Hein, Commissioner of the Office of Temporary and Disability Assistance
God speed to those putting the plan together, dairy cows don't go on pause. At the Governor's daily press briefing he also laid out plans to provide $25 million to food banks through the state's special public health emergency fund.
PHOTOS: Family Brings Ranch Animals to Visit Residents of Assisted Living Center