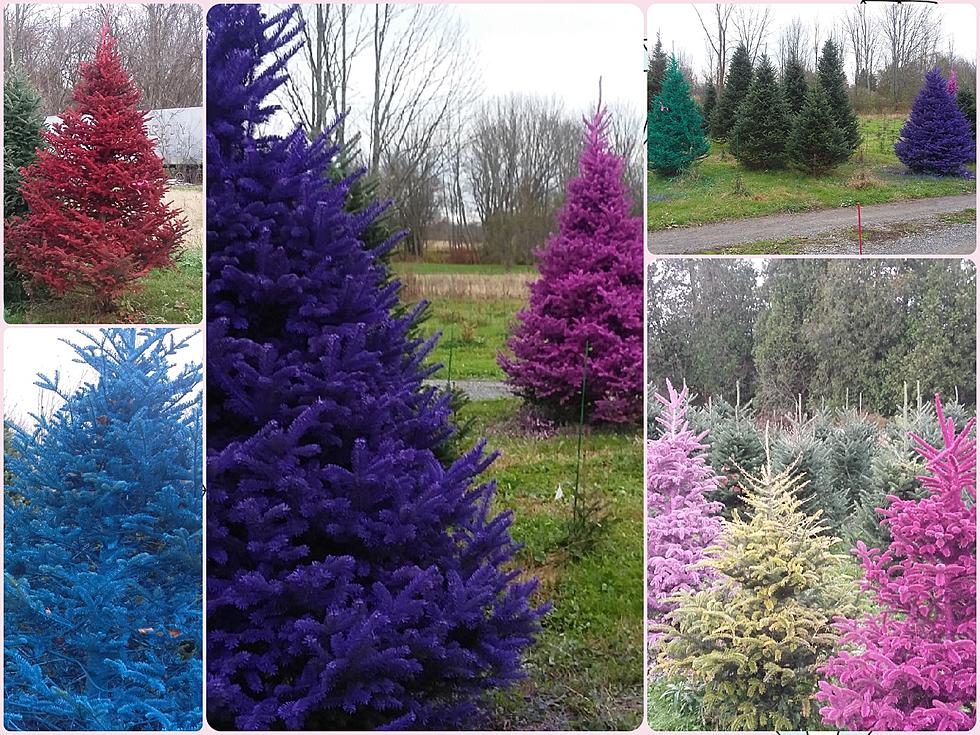 Colored Christmas Trees (and New Colors) Back for 2020 at Rome Farm
TSM
The Rome Christmas tree farm that first brought colored Christmas trees to the area is back for 2020 - and they've got new colors.
Jay Henderberg, owner of Henderberg's Tree Farm, says his farm's colored Christmas trees will be back for 2020. That's good news for families ready to get to celebrating the holidays.
Enter your number to get our free mobile app
Henderberg's Tree Farm has fresh cut and u-cut trees, but what really sets them apart are their multi-colored trees - in colors like purple, pink, and turquoise. This year, Jay says they've ordered new colors: orange and black. He says the pandemic has put a bit of a delay on the supplies used to color the trees, but he's optimistic the new colors will be delivered in time for opening day.
Each colored tree is coated with a non-toxic food grade colorant.
Jay says the farm will be following all the CDC recommendations regarding mask-wearing and social distancing. "Our building is a little small, because this is just a seasonal business, so we might have to keep count of how many people are in there." Jay says they're fortunate, since most of the tree selection and cutting takes place outdoors.
Henderberg's is located at 6579 Henderberg Rd South, Rome. They open for the season on Black Friday - and then their hours are as follows:
Black Friday 9am - 5pm
Saturdays: 9am - 5pm
Sundays: 9am - 5pm
Closed Mondays
Tuesday: 6pm-8pm Precut Trees only
Wednesday: 6pm-8pm Precut Trees only
Thursday: 6pm-8pm Precut Trees only
Fridays other than Black Friday: Noon-5pm
December 22nd-24th: Noon - 5pm
Call ahead, 315-533-6542 for special appointments to cut your Christmas Tree, or for more information.
---
---
LOOK: 'Muppets' Artist's Magical Woodland Home Could Be Yours