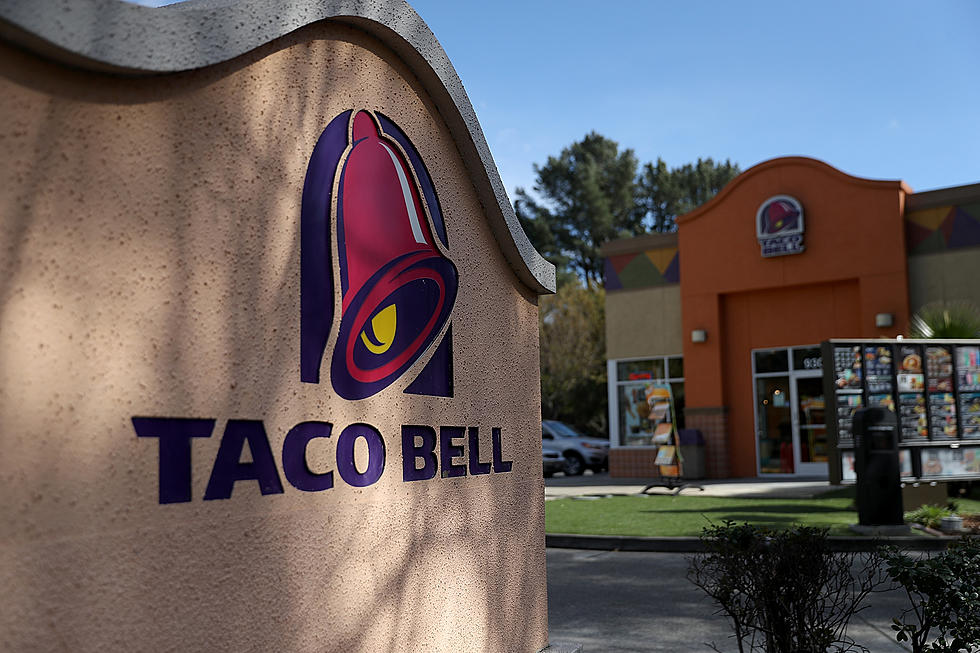 CNY Taco Bells to Add 21 $1 Menu Items in 2020
Justin Sullivan/Getty Images
Taco Bell wants you to live mas for less.
Taco Bell will be nearly tripling its dollar menu in the new year. According to WHNT, Taco Bell is adding 21 items to its dollar menu. Currently, the dollar menu has 8 items. Some of the items will even be available in 2019.
WHNT reports that the Double-stacked tacos will be available in three flavors on the dollar menu. The double-stacked tacos will be available on Thursday, December 26 for a limited time. The flavors they are available in are nacho crunch, chipotle cheddar, and reaper ranch. This is what the dollar menu will look like in 2020:
Double Stacked Taco, Nacho Crunch
Double Stacked Taco, Chipotle Cheddar
Double Stacked Taco=, Reaper Ranch
Beefy Fritos Burrito
Cheesy Bean and Rice Burrito
Shredded Chicken Quesadilla Melt
Cheesy Roll-Up
Cinnamon Twists
Spicy Potato Soft Taco
Spicy Tostada
Triple Layer Nachos
Cinnabon Delights 2 pack
Grilled Breakfast Burrito, Sausage
Grilled Breakfast Burrito, Bacon
Grilled Breakfast Burrito Fiesta Potato
Breakfast Soft Taco, Sausage
Breakfast Soft Taco, Bacon
Sausage Flatbread Quesadilla
Hash Brown
Mini Skillet Bowl
Mountain Dew Kickstart
Taco Bell has locations throughout CNY.