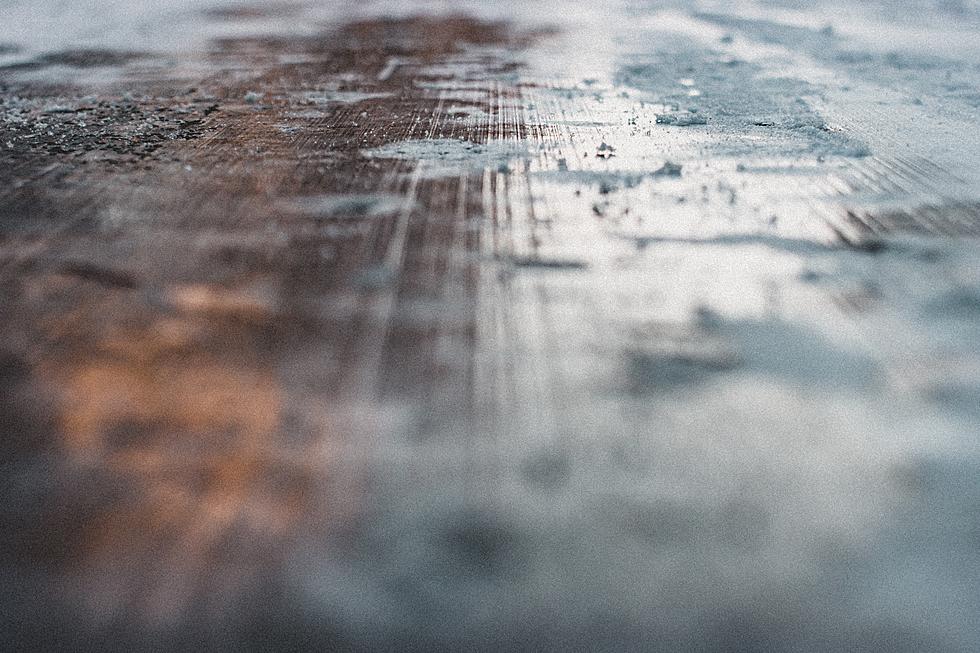 Central New York: Ice Melt Is Your Best Friend Today As Rain Turns To Ice
Photo by max fuchs via unsplash
Remember that less than two weeks ago we experienced very cold weather, then it got warm suddenly and snow melted creating pools of water which quickly froze when temperatures suddenly got freezing again? We're back in that same situation, only this time, there's more water to freeze after all that rain last night.
The National Weather Service in Binghamton is warning area residents in Chenango, Broome, Delaware, Otsego, Sullivan, and other surrounding counties to be on the alert for areas of black ice on the roads today.
Add on a Wind Advisory until 9:00 am and a Flood Watch through this evening. The biggest concern related to flooding is ice jamming on streams and rivers like the Susquehanna with the potential for serious flooding.
Pay attention to weather alerts and stream and river levels. One cell phone weather alert service that is very handy that I have is from nixle.com. You sign up simply by visiting nixle.com, then enter your zip code. You will get alerts from your municipality regarding weather, road closures, and weather. I highly recommend it. If there's anything to be concerned about, you'll get an alert send to your phone.
In the meanwhile, get your ice melt handy to throw down on your drive and sidewalk because all that rain is turning to ice as I write this. Word to the wise, last time when this happened, I wasn't proactive with the ice melt and my very, very long sidewalk turned into thick ice that I had to painfully use my heavy, metal, ice chopping bar to chip away at. Don't let that happen to you!
keep scrolling: Get To Know the 8 Upstate New York Athletes Competing in the Winter Olympics
Upstate New York is well represented in the 2022 Winter Olympics thanks to these eight outstanding athletes (and one honorable mention)!
Ranking The Top 15 Movies Filmed in Upstate New York
Where To Find 10 Breathtaking Views of Upstate New York