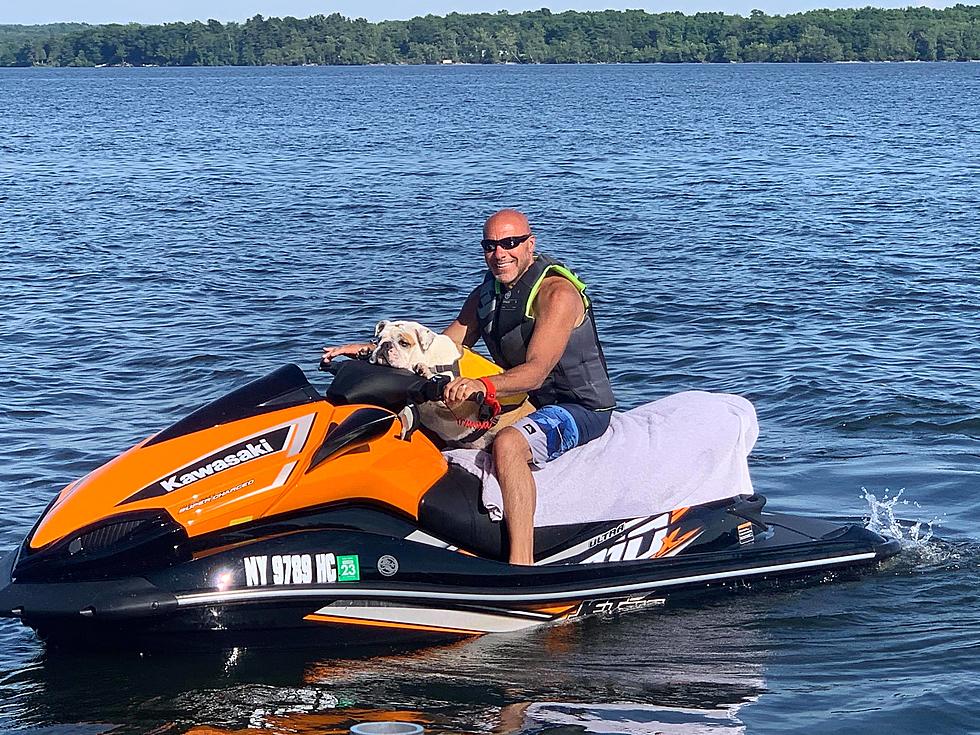 Bulldog Takes Jet Ski Ride
Photo Credit - Jenny Webb
Meet Miss Courtney. She's an English Bulldog who loves the water. She also loves riding on the jet ski.
Fran Letizia and Jenny Webb just bought a new jet ski. They took it for a spin in Black River Bay on Pillar Point in Dexter, New York. "Since Miss Courtney likes the water so much, we thought we'd take her for a ride," says Webb.
Miss Courtney is a natural, and despite the look on her face, Webb says she loved every second of it.
Miss Courtney is popular. Webb says she has a lot of fans on Facebook who enjoy seeing what she's up to every day.
Miss Courtney loves to help with the cooking.
She keeps her girlish figure by doing her morning yoga.
She enjoys going for walks, or should we say wagon rides.
She stays cool during the hot weather in her swimming pool.
After a long day of fishing, cooking, walking, swimming and yoga, Miss Courtney loves to nap.
If you need a smile just check out Webb's Facebook page, she is always featured. "She always puts you in a good mood," says Webb.
Enter your number to get our free mobile app
---
---
Check out these 50 fascinating facts about dogs: