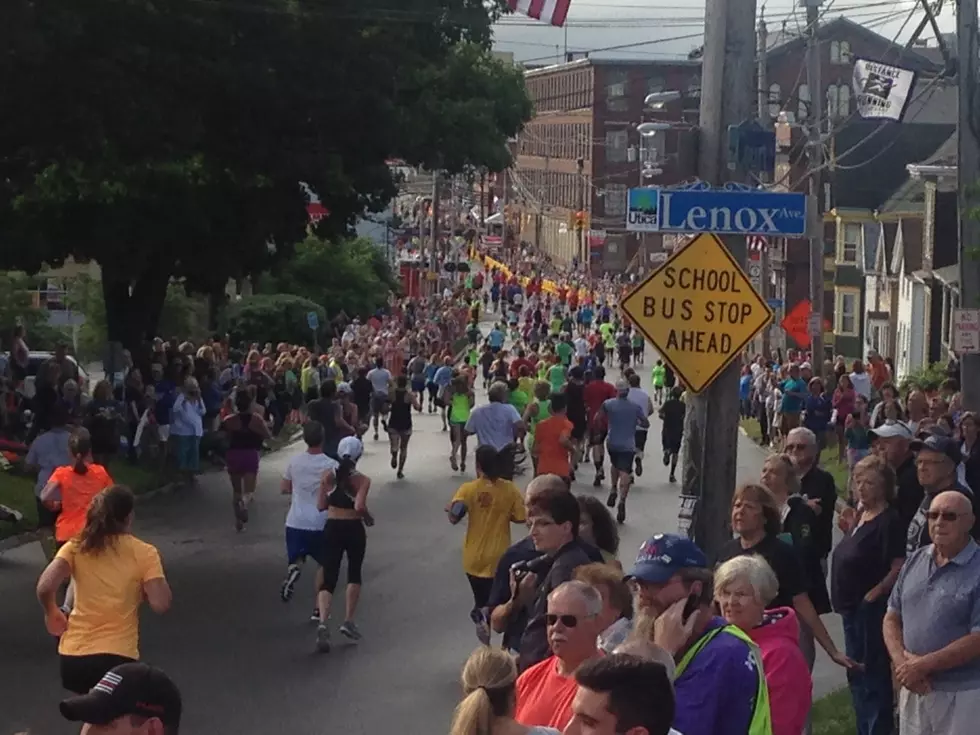 9 People Have Run In 39 Boilermakers
TSM
Maybe this year is your first Boilermaker road race. For some, it could be there 5th time, 10th time, or even 20th. However, 9 people from Central New York have run in EVERY 15K Boilermaker Road Race since 1978.
Imagine being part of this exclusive club. These Central New Yorker's according to the Utica OD, have taken part in the 15K Boilermaker every year since 1978:
1) Robert Bluey (Yorkville)
2) Shelia Burth (New Hartford)
3) Gordon Custerdo (New Hartford)
4) Daniel DeFrees (Chittenango)
5) Lawrence DiCesare (Utica)
7) Edward Newman (Rochester...ok technically not from Central New York, but comes to the region every year)
8) Richard Watkajtys (New Hartford)
9) Joseph Wilczynski (Marcy)
Whether this is your first Boilermaker, or your 39th, best of luck to all the runners.
---
BONUS VIDEO