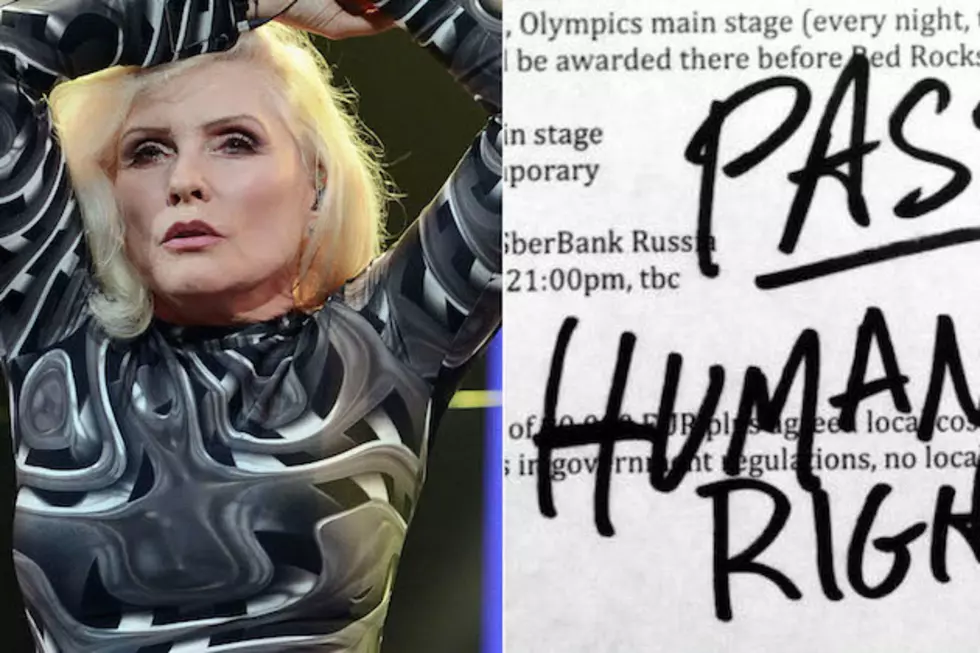 Blondie Turns Down Olympic Concert Over Gay Rights Issues in Russia
Theo Wargo, Getty Images / Twitter
Debbie Harry says a lengthy association with downtown New York City's alternative lifestyle community led to Blondie's recent refusal to perform at the Winter Olympics in Russia. The country has been embroiled in a lengthy controversy revolving around gay rights, leading to protests from pop stars including Elton John.
"Blondie has always been a part of the downtown community in NYC, with many, many friends who represent alternative lifestyles. We feel very strongly about these friendships and associations," Blondie explained in a statement to the Huffington Post, "and don't feel good about participating in a situation where biases and prejudices are paramount."
Last Friday, Blondie tweeted a five-figure contract proposal for the Olympics' Red Rocks Festival with the words "PASS" and "HUMAN RIGHTS" scrawled across the document. They also used the hashtag: "#pass4humanrights." Harry and Company were set to perform a 45-minute set this Thursday on the main stage of the Sochi Medals Plaza, a 25,000-seat arena.