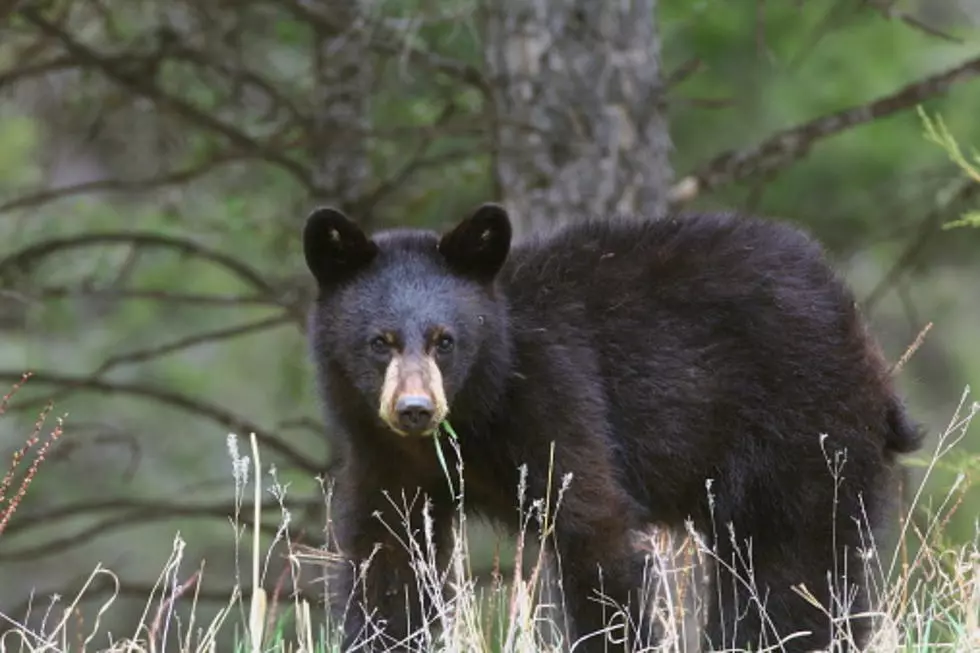 Black Bear Attacks New York Man In Garage
JHWilliams/ThinkStock/TSM
Can you imagine walking into your garage and finding a black bear? One New York man in the Hudson Valley was seriously injured after being attacked by a small black bear he found inside his garage in the Hudson Valley.
According to World Of Westchester, the attack took place in the town of Cornwall when the man was working in a detached garage on his property. He went inside his home and came back out to find a bear inside the garage.
The man realized the bear was in the garage when he heard a growl and turned around and was struck in the chest, the chief said. The homeowner's shirt was ripped open by the bear and he sustained a very deep scratch from the animal's claws."
Luckily the man was able to push the bear away and run inside his home to call for help. The DEC was contacted and are currently following up on the attack:
"Although bear attacks are extremely rare in New York, residents are reminded to remove food sources for wild animals whenever possible and if trash is stored in a garage or outbuilding doors should be kept closed," Hazard said."
What would you do if you found a bear in your home?