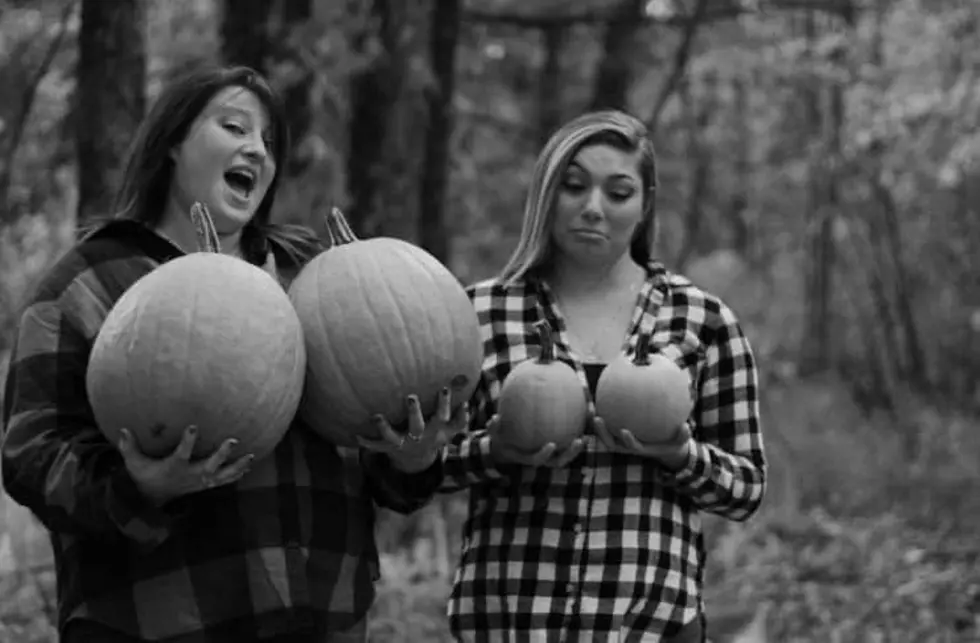 Best Friends Capture Life in Hilarious Photo Shoot
Photo Credit - Life's Moments/Kelly Kennedy
Two best friends wanted to capture their life in pictures. So they set up a BFF photo shoot and the pictures are priceless.
Ashley Gardner of Syracuse and Alyssa Merrow of Central Square have been friends for nearly a decade. They been there for each other through thick and thin. "She was there for my marriage. We were together for both our children's births and the passing of a family member," said Ashely. "We are just two country loving girls who really just love to take every minute we have and live it."
The coronavirus pandemic made Ashley and Alyssa realize time is short. "There were things we kept putting off. Like getting matching tattoos and a BFF photo shoot, which we've been wanting to do for years."
Ashley called her aunt, Kelly Kennedy, who happens to be a photographer. "I knew she was the person to do them. Not because she was family but because I love every photo she's taken."
Kennedy has captured Ashely's Christmas photos, pictures when her child was born and now her best friend. "I got into photography because I realized all we have is pictures after losing those close to us," said Kennedy. "This was my first BFF photo shoot and it was so fun."
The girls enjoyed a few adult beverages, even shotgunning one, while Kennedy captured every moment. "The pumpkin shot was probably my favorite," said Kennedy.
If you'd like Kennedy to capture your special moment you can reach her at Life Moments on Facebook. "I have different locations I use and I also travel to the clients choice. My holiday sessions are taken at my parents property in Westdale which is just outside of Camden. I get a lot of compliments on my parents property for my holiday sessions."
BFF Photo Shoot
---
LOOK: Here are the best small towns to live in across America