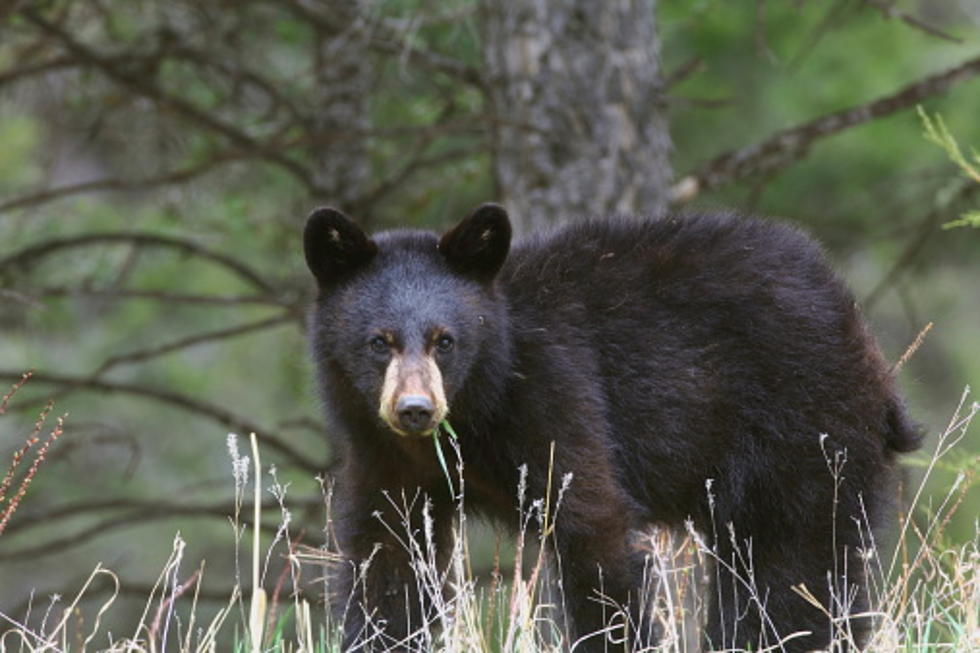 Bear Season Opening In Central New York
JHWilliams/ThinkStock
Hey, Bear Hunters, bear season opens on September 9 in portions of Southeastern NY and September 16 in Northern NY. Are you ready?
The New York State Department of Environmental Conservation (DEC) says bears are eating wild nuts, berries, and corn to prepare for their winter hibernation.There are about 8,000 bears in NYS before hunting season, and 50-60% of those inhabit the Adirondack's.
Bear hunting helps the DEC better manage New York's wildlife populations and is the best tool to manage the bear population in northern, southeastern, and central-western New York.
Sept. 9 to Sept. 24 early bowhunting season for bears opens in all of the Southern Zone on Oct. 1, followed by the regular firearms season beginning Nov. 18. Northern NY bear season is Sept. 16 to Oct. 13 with bear bow hunting season starting Sept. 16.
Bear Hunters can use a bow, crossbow, muzzleloader, handgun, shotgun, or rifle depending on your location. Muzzleloader season opens in all northern WMUs on Oct. 14, followed by the regular firearms season for bears on Oct. 21.
The DEC says roasts, stews, burger, and sausage bear meat makes excellent meals and many hunters render bear fat into grease or lard, which is a great oil for cooking or baking.
For more information visit the DEC.
---
Bonus Video: