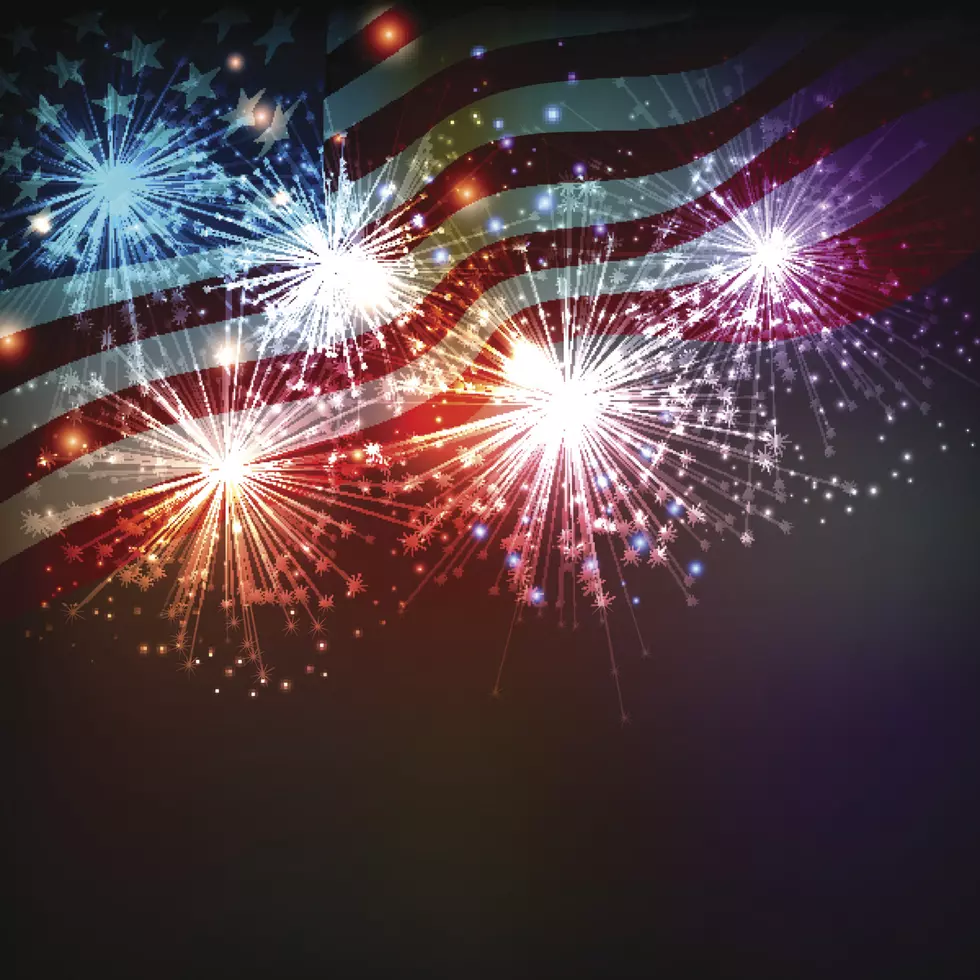 Thinkstock/marigold_88
In honor of our nation's birthday, central New York is celebrating the July 4th with special events and festivities, including fireworks and parades.
Here's a list of several parades and events going on throughout the Mohawk Valley and Central New York region this Independence Day.
Utica: The annual 4th of July parade starts at 11:00 AM in front of St. Elizabeth Medical Center traveling north where it will turn right onto Memorial Parkway, ending at Oneida St.  Later in the day is the annual Party In the Park held at Proctor Park. The party takes places from 6-10 and features food vendors, bounce houses for the kids and entertainment by Soul Injection. Fireworks display at dusk by American Fireworks.
Rome: Fort Stanwix National Monument plans a full day of free events. From 11-1 visitors will be taken back in time for readings of the Declaration of Independence, followed by cannon and musket salutes. Attendees will also have the opportunity to sign their own Declaration of Independence.
Sylvan Beach: Farmers Market will be held from 8-5 on Tuesday. Fireworks display will be held at dusk Wednesday, July 5. Matt Chase and Thunder Canyon will perform from 7-9 at the bandstand.
Vernon: Fireworks will follow racing, which starts at a special post time of 6pm.
Clinton: Fourth of July Parade will begin at 7pm at the corner of Elm and College Street and end at the firehouse.
Cazenovia: Fireworks over the south end of Cazenovia Lake at dusk.
Cooperstown: A free concert at Glimmerglass State Park at 7:30 followed by a fireworks display at dusk.
    BONUS VIDEO