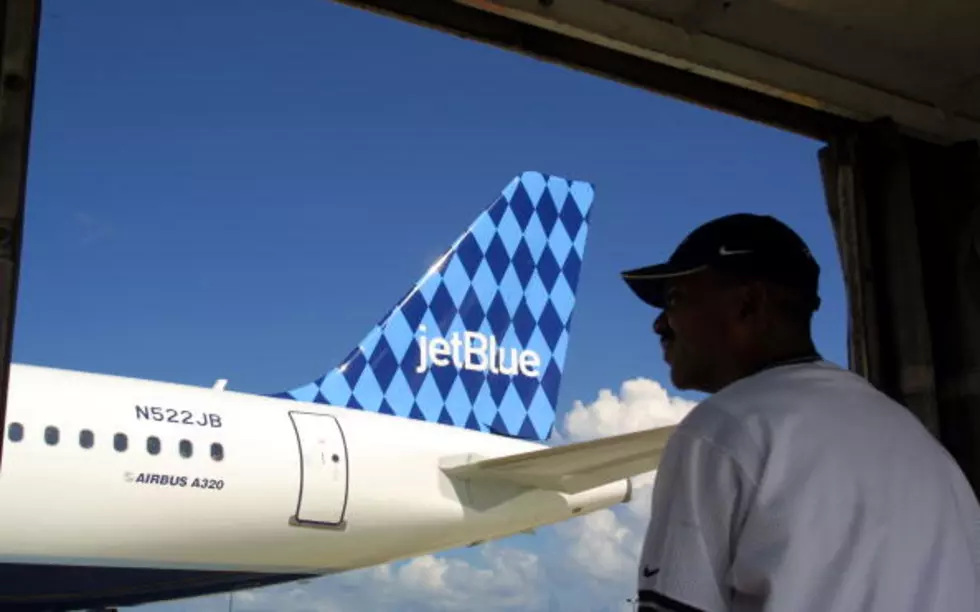 Another Emergency Landing at Hancock Airport in Syracuse
Joe Raedle/Getty Images
Minutes after taking off from Hancock International Airport, a JetBlue plane turned around to make an emergency landing.
The early Monday morning flight, headed to JFK, lasted about 10 minutes before the smell of wires burning forced pilots to turn around. None of the 100 passengers aboard were injured.
Passengers were taken off the plane and escorted back to the airport. Bill Bonsignore was on the flight, and tells CNYCentral.com there was a moment of panic. "I mean I think we'd be lying if we didn't have that moment where you're like, should I get the phone out and start texting type thing."
JetBlue officials are investigating the cause of the incident that had smoke in the cabin of the plane. Initial reports are a small fire in the electrical room.
---
MORE: 'Wanted Cow' Song Parody
Stay Connected