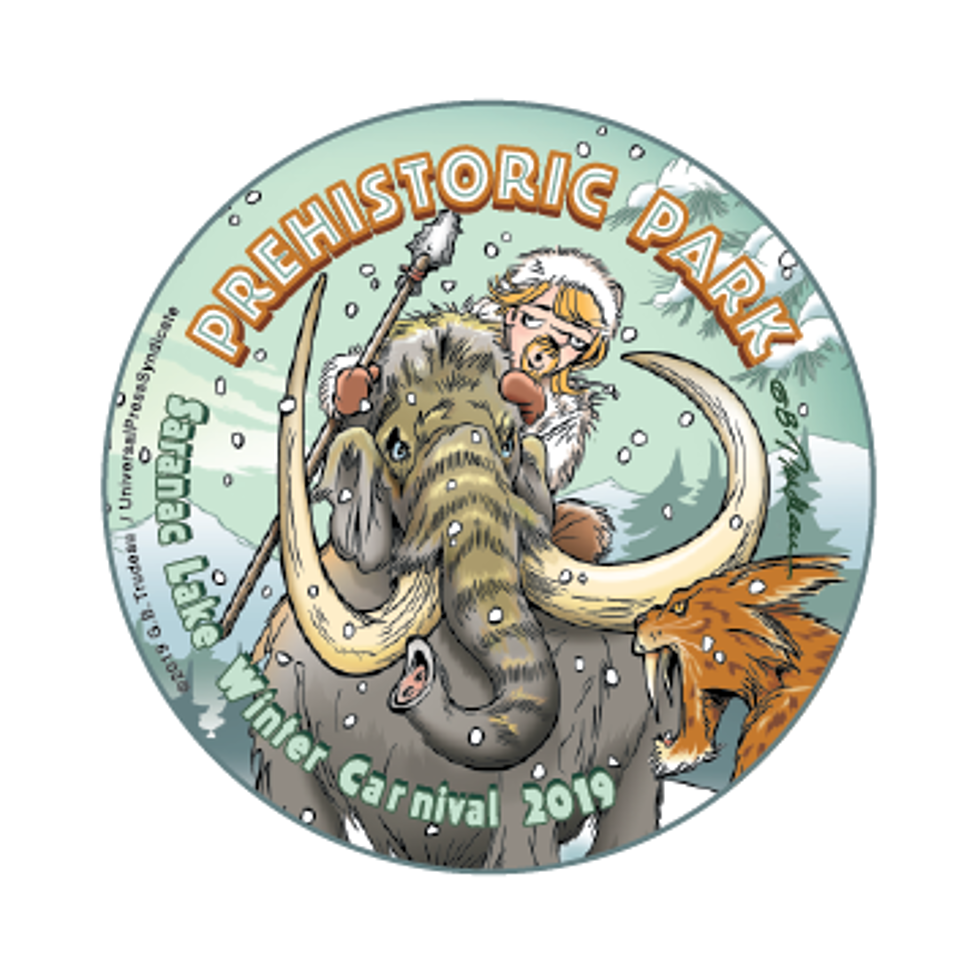 2019 Saranac Lake Winter Carnival Button Now Available
Gary Trudeau, Saranac Lake Winter Carnival
Did you know 'Doonesbury' cartoonist Gary Trudeau has been creating the button designs for the Winter Carnival in Saranac Lake since 1981?
Yes that 'Doonesbury' cartoon that we all know from the funny pages in the Sunday newspaper.
Trudeau was raised in Saranac Lake, and has been designing the artwork for the carnivals annual buttons since the early 80's.
In 2012 Trudeau also started designing posters that expand on the scenes featured on the buttons as a fundraiser to benefit the annual Saranac Lake Winter Carnivals.
The 2019 button seen above is now available for purchase for $4 at most Saranac Lake businesses. For a full list of participating businesses visit SaranacLakeWinterCarnival.com.