Tis The Season For A Santa Idiot At Eight
Of course this holiday season this was bound to happen sooner or later! Police in Rhode Island say a man dressed in a Santa suit robbed a bar.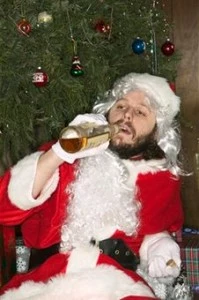 The bartender was alone in the East Providence Yacht Club when a man wearing a red suit, red hat, white beard and carrying a sack walked into the bar. Of course at first glance this can't be too dangerous right?
Well Santa pulled out a gun and the bartender ran to a nearby business where she called 911.When police got there the Santa bandit was gone  along with all the cash from the register. As he flew off in his getaway van he was heard shouting "Merry Christmas to all and to all thanks for the cash!"