Jimmy Buffet Hospitalized
Jimmy Buffett was rushed to a hospital in Sydney, Australia, on Wednesday after the 64-year-old singer fell off the stage and remained unconscious for several minutes.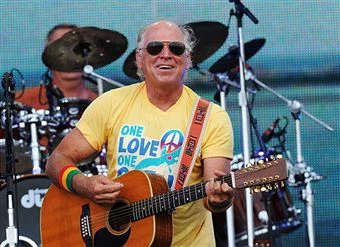 Buffett was just wrapping up the encore of his concert at the Hordem Pavilion when he collapsed into a pit at the front of the stage after flashing lights temporarily impaired his vision. He was on the floor with his head bleeding as paramedics made their way to the venue and concertgoers were told to leave. Buffet was taken to a local hospital, where he stayed overnight. Buffett has one more date on his tour, Sunday, in Auckland, New Zealand. It was unclear if he would go ahead with the show.