Gary Carter Passes Away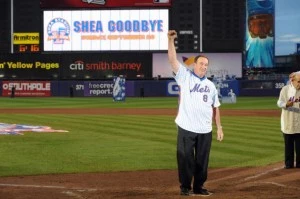 Hall of Fame catcher Gary Carter has passed away at the age of 57. Carter was dianosed last May with four small brain tumors. Carter received aggressive chemotherapy treatment after doctors deteremined the tumors were malignant and inoperable. In December doctors discovered new tumors on his brain.
Carter had a long and distinguished baseball career. He was the first Montreal Expo player ever inducted into the Baseball Hall of Fame. Carter's most memorable moments on the field came in the 1986 World Series when he help rally the Mets to a World Series title against the Boston Red Sox. In Game 6 of the World Series Carter tied the game in the 8th inning and then lead off the 10th inning with a single with 2 outs. Carter also drove in the tieing run in Game 7.