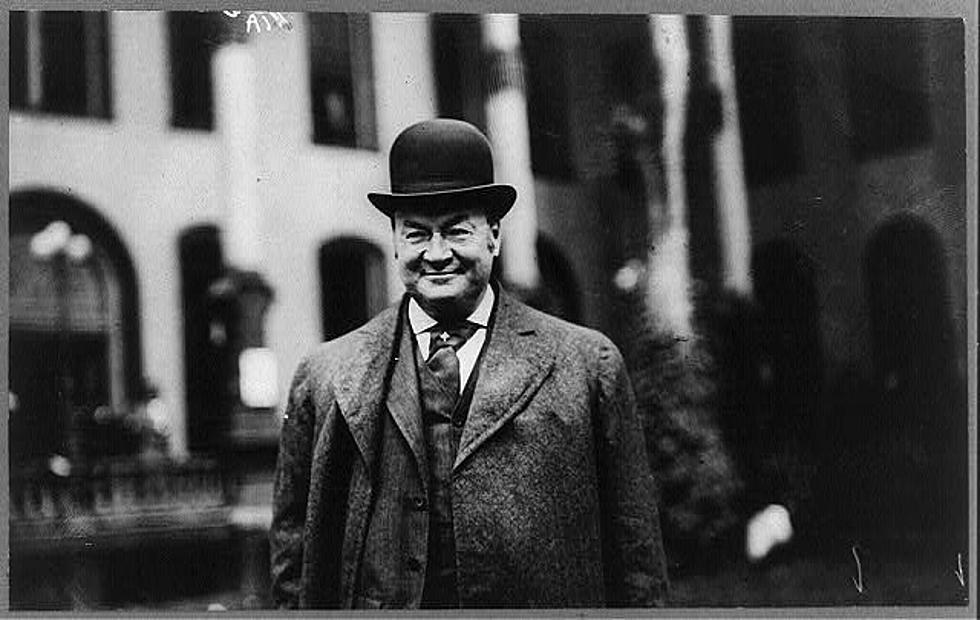 5 Facts About James Sherman, Taft's Former VP, Born in Utica
loc.gov
What can you honestly say you know about the highest ranking politician to come from Utica, Mr. James Schoolcraft Sherman? If not a whole lot, then read on!
James Sherman served as the 37th Vice President of the United States under William Howard Taft. He's arguably the most prolific Utican in history, and was both born and buried here.
Below are five facts you may not know about the man nicknamed "Smiling Jim":
HE GRADUATED FROM HAMILTON COLLEGE IN CLINTON
Sherman received his Bachelor of Arts degree from Hamilton College in 1878, where he was known for his oratory and debate prowess. He remained there for a year to work on his legal studies before finishing up at the Beardsley, Cookingham, and Burdick office in Utica.
HE WAS PRESIDENT OF TWO UTICA COMPANIES
While practicing law, Sherman served as president of both the Utica Trust & Deposit Company and the New Hartford Canning Company. It was during this time when he started becoming active in the Republican party, eventually getting elected party chairman of Oneida County.
HE SERVED AS MAYOR OF UTICA
Sherman was elected mayor of Utica at the tender age of just 29.
(Side note: you'd think 29 would be the youngest mayor in Utica's history, but no! That title belongs to Charles Kelsey Grannis, becoming mayor in 1873 at the age of 26.)
HE WAS THE FIRST VP NOMINATED TWICE
These days it's common place for the incumbent president to seek reelection with the same vice president, but in the old days, VPs were pretty disposable. Sherman was the first to be nominated for a second term with Taft.
HE'S THE LAST VP TO DIE IN OFFICE
For years, Sherman suffered from Bright's disease, a type of kidney inflammation, and it was really getting the better of him in the months leading up to the election. He disregarded the advice of his doctors to rest and refrain from making a speech at the convention, and after speaking for 30 minutes, he fell ill and spent several weeks in bed. He died on October 30th, 1912.
Sherman is buried at Forest Hill Cemetery in Utica.
The US Presidents Buried In New York
The 10 Deadliest Animals at the Utica Zoo, Ranked
Thankfully, the Utica Zoo is pretty safe. But that doesn't mean you'd want to come face-to-face with every single animal who lives there.
Abandoned TNT Video in Utica is in Sad Shape
The old TNT Video on Varick Street is a bona fide time capsule, with VHS videos still on the shelves.