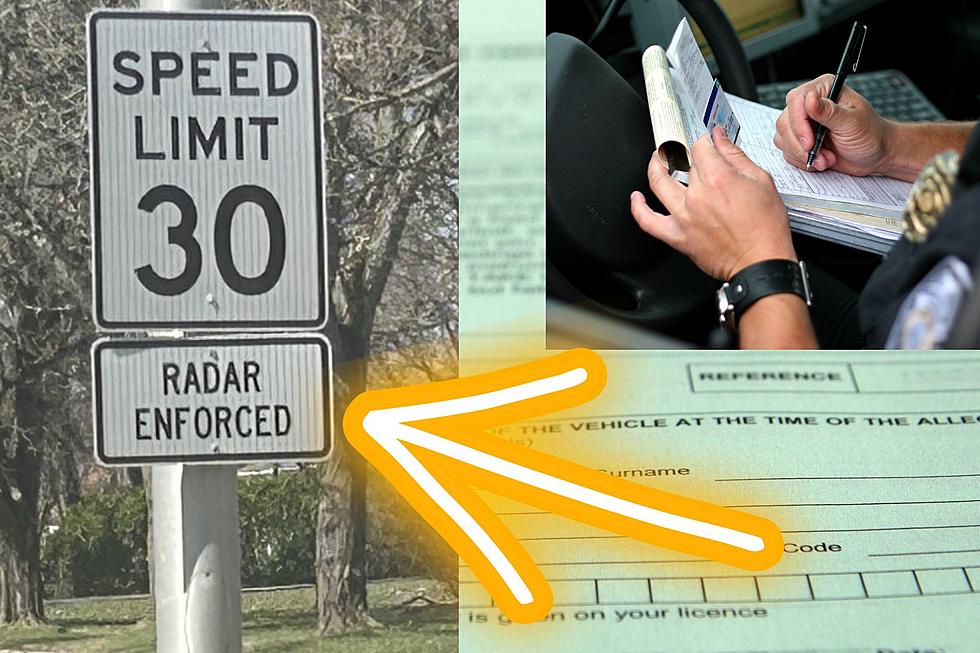 Is Utica Issuing Speeding Tickets to Drivers Via Unmanned Speed Radar Devices?
Canva
A listener to WIBX 950 recently shared a photo of an unmanned, stationary speed detection device along Utica's Memorial Parkway. The image showed the 30mph speed limit sign placed along the well traveled Utica route with a smaller sign below that reads: Radar Enforced.
The message asked us to find out if drivers are being issued tickets without ever being pulled over by an officer should they be 'caught' traveling too fast along the Parkway in either direction.
So, are they?
Utica Police Lt. Mike Curley, also the department's Public Information Officer, says that is not the case.
"No, nothing like that. In the last couple of years we have placed several stationary speed signs on the Parkway - those signs are obviously using radar detection. So, while they do not capture your individual vehicle identification, they capture the speed of each and every single car that comes by," Curley said.
The speed information the signs obtain allows police to know if there is a lot of speeding going on along the Parkway, and helps determine if a speed enforcement detail (officers actually stopping drivers in marked cars to issue tickets) should be used to deter speeding in that area, Curley explained.
"While the Parkway is a long stretch of road, the speed limit is still 30mph. The signs will flash if you're going too fast and it will show you your true speed. So, use caution, especially with the good weather - there'll be a lot of people walking, walking dogs, people out playing, so please be careful of your fellow citizens out there," Curley added.
The question to our newsroom may have been inspired by recent reports of speed radar cameras being used to mail tickets to drivers on the New York State Thruway. Is that real? You can read more on that, here.
Biggest And Best Breakfast Burritos In Central New York
Who makes some of the biggest and best breakfast burritos in the Mohawk Valley and Central New York? We took suggestions off of Facebook, and in particular the
315 Menus Facebook group
, and decided to highlight the top of the list. Here's where people find the biggest and best breakfast burritos:
From A to Z- Amazing Fish Fries In Central New York You Need To Try
Looking for a new place to go grab your weekly fish fry? We've got you covered. Here's just a few amazing spots we've been to in the area that we think you should try. We have it covered from A to Z.
*Disclaimer - these are not the only places to get fish fry. There are plenty of others that are just as good. You can find plenty of other recommendations on Facebook.