Zombie Paintball Hayrides Available From Millers Thrillers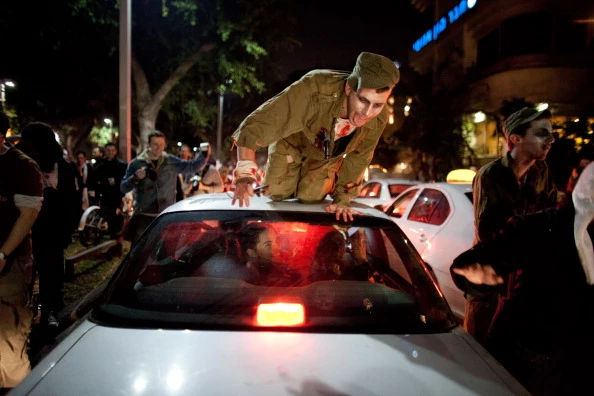 What's the best way to kill a zombie? Most experts suggest hitting the zombie in the head. This can be done with bullets, bats, hammers, and now paintballs. Residents of Spring Hill Tennessee have been invited to join Millers Thrillers for a zombie paintball hayride. 
Owners of Millers Thrillers have told "The Tennessean" that he's attaching $27,000 worth of paintball guns to the hayride trailers. 20 people at a time can venture on this ride with one mission; wipe out a horde of zombies.
Millers Thrillers has quarantined a horde of infected zombies. They are growing stronger and are planning their evacuation routes to attack our whole city. Their intent is surviving and creating more of their kind. They have no emotional core and no conscience but we must put limits to their schemes. Our game plan is to go in and get them before they get us! "
Humanity is counting on you! So shoot fast, shoot true, and shoot to kill.
Speaking of zombies, 'The Walking Dead' is back October 14th.
[via Millers Thrillers]