"Wish You Were Here" by Pink Floyd- Song Facts And Song History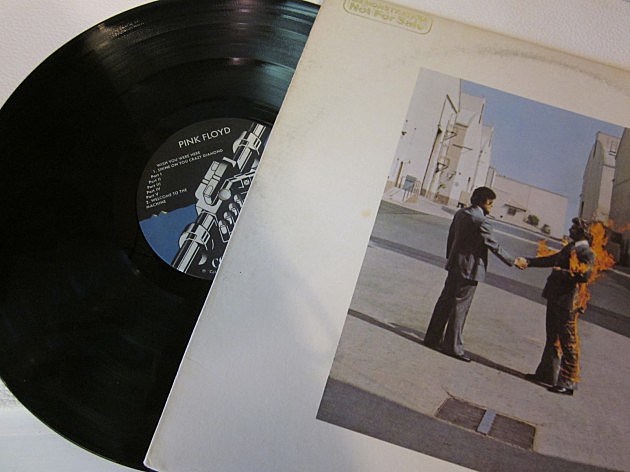 Ever needed a good line to say to that special someone in your life? How about you tell them that you're both "two lost souls swimming in a fish bowl, year after year". Women will melt like two sticks of butter! Where did that quote come from? Pink Floyd's "Wish You Were Here". Here's a couple song facts and history on that Classic Tune. 
It's odd that you would want to call this a love song. It's about something completely different: this song is about the detached feeling most people go through life with.
This was a rare case of the Pink Floyd primary songwriters Roger Waters and David Gilmour mutually collaborating on a song – they rarely wrote together. Gilmour had the opening riff written and was playing it in the studio at a fast pace when Roger Waters heard it and asked him to play it slower. The song built from there, with the pair writing the music for the chorus and verses together, and Waters adding the lyrics."
If you've played the album version enough you'll notice at the end the sound of a violin. That violin was played by Stephane Grappelli, a Jazz musician who was recording in nearby studios. Pink Floyd asked him to guest on this when they found out he was there.
Subscribe to 96.1 The Eagle on