Wing Fling Giveaway Winner – Mike Forbes (Wal Mart Pharmacy)
I'm used to walking OUT of Wal-Mart with food so it was kinda weird walking into the store with a delivery, but such is the life of the Oldiez 96 pizza delivery guy! I marched right on up to the Pharmacy counter at the Commercial Drive location where people were getting their meds and I had no problem handing Micheal his meds, so to speak!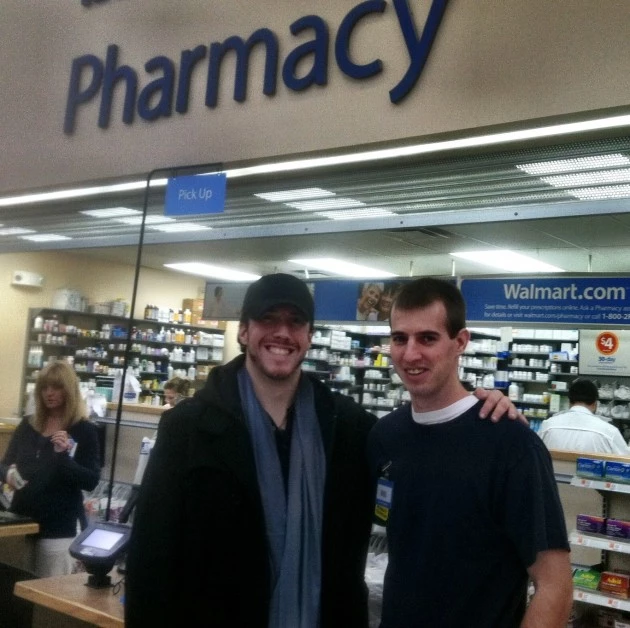 It was kinda funny cause I dropped off the pizza at the pick-up window! But anyway, I'd like to drop off a large pizza and 50 wings from the Pizza Boys in New York Mills to your pick-up window wherever you are. Just enter the Wing Fling giveaway here and you'll  be in the running for your goodies next week!