Weather Forecast For Heart Run & Walk 2014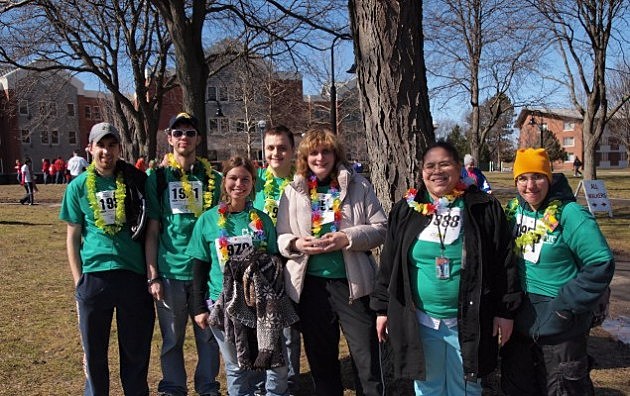 Heart Weekend is here, and tomorrow is "America's Greatest Heart Run & Walk". Many of you will be involved outdoors this Saturday, running, walking or cheering on the participants. So, what does the weather hold in store?
Here's what Saturday morning and afternoon for the Utica area looks like, according to weather.com:
"Cloudy. High 34F. Winds S at 10 to 15 mph.

Chance of precip: 10%

Wind: S at 11 mph

Humidity:

54%

UV Index:

2 – Low

Sunrise:

6:37 am"
According to this forecast, when the runners and walkers are out on the route from early to mid-morning on Saturday, they will face temperatures around 30, a little wind and maybe some snow. Bundle up, and good luck with your efforts.
I'll be a part of the "43rd Annual WIBX Slocum-Dickson Heart Radiothon 2014″, broadcasting live from Utica College on Saturday morning from 8:00 a.m. – 10:00 a.m.. I encourage our WODZ listeners to call in a pledge at that time to support the research being done by the American Heart Association in the fight against heart disease.