Watch Pilot Rob Weber Survive A Direct Hit From A Bird At 170 MPH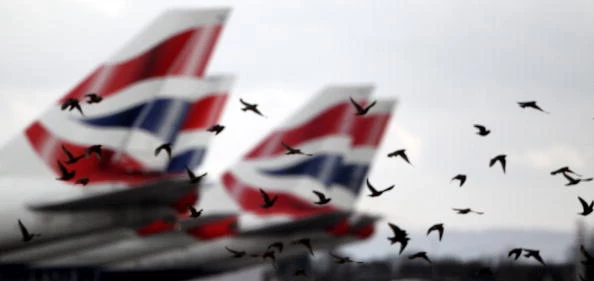 There are more than just other airplanes that pilots have to look out for in the skies, yes we share the airspace with other far more unpredictable and wreckless potential foes. The birds. (Insert Alfred Hitchcock reference here) They were there first and don't come equipped with collision avoidance gear besides their eyes, so what happens when a bird is looking the other way? This.

Thankfully he landed his plane afterwards and you may remember another very popular bird strike story in which a certain captain safely 'landed' his airliner on the St. Lawrence River after both engines ingested birds. All survived and now Captain Sully is a hero, and so is Rob Weber as not only did he save himself, already low and on final approach, but also the lives of others who could've been under his plane had it crashed to the ground if he was knocked out. Bravo, good sir. We can all only hope to fly like you or have a guy like you at the controls as we routinely galavant to some far off destination.
Watch Oldiez 96.1′s Keith James Fly A Piper Cherokee 140 At Griffiss