Was A UFO The Cause Of The Lights Over Detroit?- Strange Triangle Crafts Have Been Seen In The Skies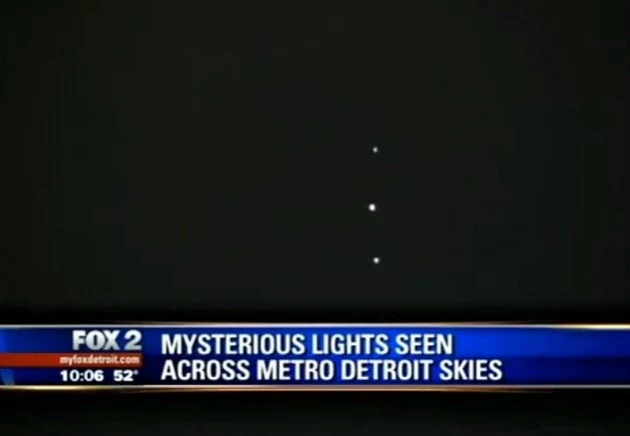 If you know anyone from Detroit get them on the phone and ask them if they seen the strange lights over Detroit. Many people are reporting seeing a strange object over the skies of the city. Also some are reporting seeing a strange triangle type craft flying in the sky. Do we have any answers? Could this object be a UFO? 
Fox 2 out of Detroit was reporting on their Facebook page of strange lights in the skies over metro Detroit on Thursday January 10th.
"I've been watching the airplanes tonight and it wasn't quite as high as them," said David Levy. "You could actually see the triangle shape of the object."

"Up in the sky we saw a triangle-shaped object with about five lights flashing heading north."

Lisa wrote, "I [saw] some in Southgate but thought it was fireworks and weird for [January]"

Nick wrote, "I assumed they were planes. They were flying in the same direction. I watched them for about 10 minutes and I counted four or five of them. I'm over in St. Clair Shores."

Mario wrote, "I [saw] it in Eastpointe off Nine Mile. It was something crazy."
So what exactly could this object in the sky have been? Was it a alien UFO or something man made by the military? The Michigan Mutual UFO Network is reporting that it is very possible that people are seeing a military aircraft that the military haven't notified us about yet.
Subscribe to 96.1 The Eagle on
We have talked about this before, that the military has something to hide. It seems odd that they would be testing these over a populated city.
Do you think this was a UFO in the sky?
[via Fox 2]