Top 50 Bed Bug Cities – Syracuse #47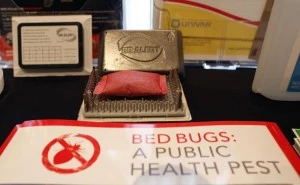 "Good night, don't let the bed bugs bite". It's something we say without really giving it a second thought, plus it rhymes. Bed bugs however are no laughing matter anymore. Orkin now says it is treating bed bugs in all 50 states. So what areas of the nation are hot spots for bed bugs? According to the number of bed bug treatments Orkin performed in the first 4 months of 2011, Cincinnati, Ohio is #1, followed by Chicago, Columbus Ohio, Denver and Detroit. Four cities in New York made the top 50. New York was #7, Buffalo was #17, Albany/Schenectady/Troy #23 and Syracuse was #47.
Would you avoid vacationing in a city that you knew had a problem with bed bugs?