Texas Rangers Offer $26 Hot Dog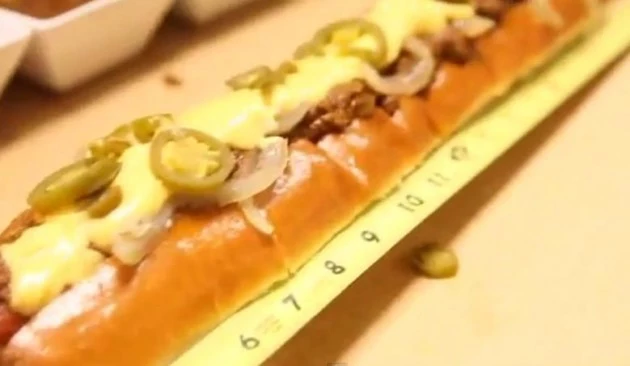 Baseball is in full swing and that can only mean one thing: an empty wallet. We all love going o the games, but we all don't love spending a fortune on the food and beer. If you really love hot dogs, you might want to skip a Texas Rangers game this summer.
For a small $26, fans at the new Captain Morgan Club in center field and at several concession stands at Rangers Ballpark in Arlington can get their hands on a giant dog with all the fixins. Ok, giant hot dog, but still it's $26 dollars!
The Dog comes with shredded cheese, chili, sautéed onions and fries. Once all the fixins are in place, the entire plate weighs about two pounds. Officials say the dog can feed three to four people
Would you order this beast?
Subscribe to 96.1 The Eagle on
[via ESPN]