Styx And Yes To Tour Together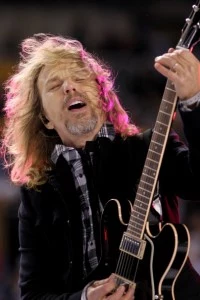 When I was growing up I was forced to share a bedroom with my older brother Jim. Jim, being the oldest, controlled the stereo and by default shaped my music taste. Needless to say when I heard two legendary bands are touring together this summer, I was having a sever case of vinyl flashback.
Styx singer Tommy Shaw says he's excited to tour with Yes for the first time, because every guitarist at some point learned the acoustic intro to "Roundabout." The tour kicks off July 5th in Holmdel, New Jersey. Yes will have Benoit David on lead vocals, rather than Jon Anderson.
Get all the tour dates here!