Senate Does Not Pass Gun Control Measure, President Obama Calls It A "Pretty Shameful Day In Washington"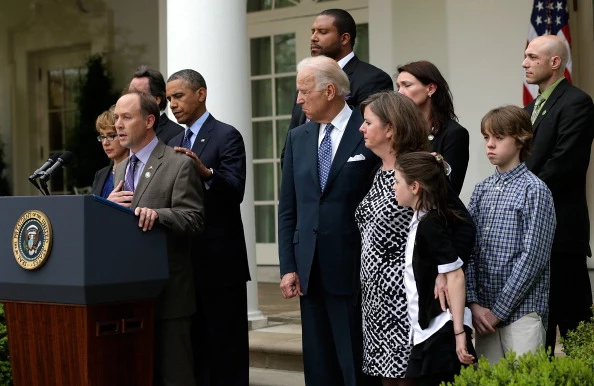 It was heralded as a compromise deal, a bipartisan effort led by Republican Senator Patrick Toomey from Pennsylvania and Democratic Senator Joe Manchin, III from West Virginia.
The measure would have called for enhanced background checks of gun buyers at gun shows and online. Sixty votes were needed for the bill to pass. It failed 54 to 46.
In a press conference following the vote, President Obama said the Senate "caved to the pressure" imposed by gun lobbying groups. He prefaced his remarks by saying Congress had "a pretty shameful day in Washington."
A posting on the President's website includes the statement, "We won't sit around and let Congress drag its heels while Americans are coming together to demand action. We won't wait for the next Newtown." The full text of that statement appears below:
The table below shows how each senator voted: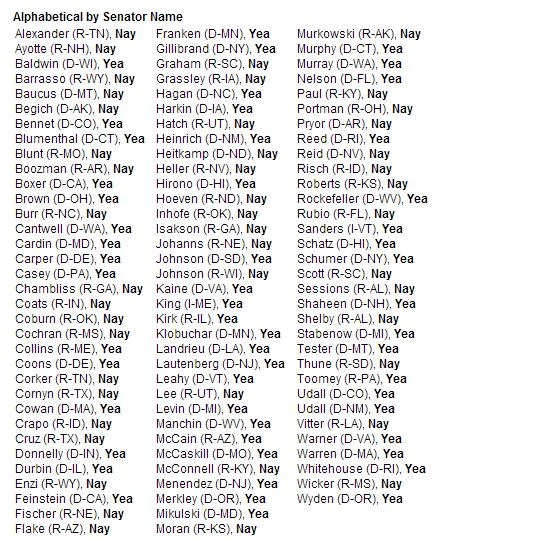 Source:
Senate Does Not Pass Gun Control Measure, President Obama Calls It A "Pretty Shameful Day In Washington"