Santa and Friends Visit Frankfort 2013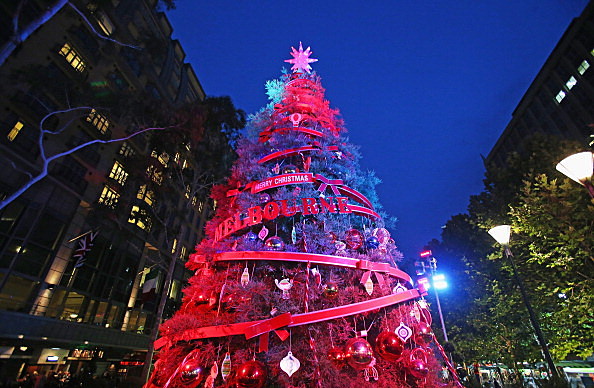 The Frankfort Fire Department will be hosting the 43rd Santa and Friends Visit Frankfort tour from December 17th – December 20th. Here's a listing of the week's schedule.
This year you can check out two great floats: Happy Lane, and Santa's Workshop. Happy Lane has a pretty cool carousel, and Santa's workshop is a recreation of the workshop with Santa himself on board.
Each night the journey begins at 5:45PM.
Tuesday December 17th 
Starting at Acme Road to McGowan Road. Mcgowan Road to Terrace Hill Estates Park. Santa will conclude his journey for this evening at the park.
Wednesday December 16th
Starting at First Avenue Extension and Reese Road, continuing through Fifth Avenue extensions, stopping at Reese Road School. Reese Road School will lead to Button Lane to Litchfield Road to LiBritz Drive, to Countryview Ave, to Maple Lane, to Piper Lane. South Litchfield Street through Edgebrook Estates Circle, finishing South Litchfield Street, concluding at the fire station.
Thursday December 19th 
Starting at Pleasant Avenue, to Mann Street, to Erie Street, to East Avenue, to East Canal Street, to Harter Ave, to Acme Road. Acme Road to East Main Street to Tisdale Avenue to East Orchard to Sheldon Ave, to Bee Street, to Williams Street, to Railroad Street, to
Industrial Drive, to Church Street, to East Orchard, to North Frankfort Street, to East Canal Street, East Canal Street to South Litchfield Street, to West Main, to Adams Street, to Elizabeth Street, to Grandview, and ending on Hillcrest Road.
Friday December 20th
Starting at First Ave, and Reese road  running through Eighth Ave in the village.
More Local Santa Fun: