Sandra Bullock and Chelsea Handler Argue Naked In The Shower [VIDEO]
My eyeballs literally popped out of my head while watching this and I couldn't type my opening paragraph fast enough. Not just because they're completely naked (no really really naked, no joke) but because it's WICKED funny! My, what you can get away with on TV these days, late night or otherwise.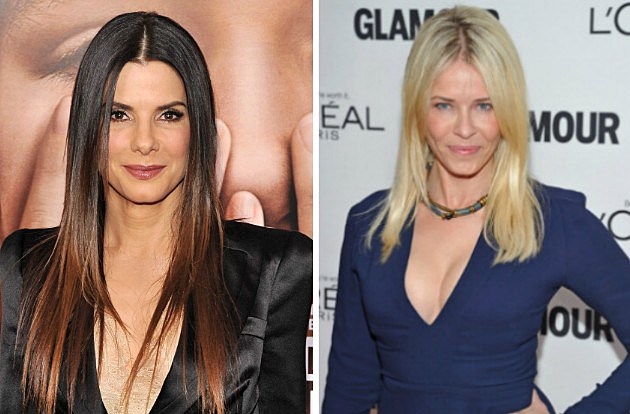 Not sure what being naked in a shower has to do with the subject matter but Sandra must've felt her beef couldn't wait until scrub-a-dub-dub was over. What a way to start the show! Apparently Oprah was due on the show but she sent Sandra in her stead to lecture Chelsea on how to be a proper talk-show host and role model. I don't understand half of what Sandra is saying in this bit and I'm sure Chelsea and the rest of us don't either but just watching "Sandy" as she wants to be called (and then not) accost and slap Chelsea around is hilarious… WATCH!