Princess The Camel Has Made Her Super Bowl Picks- Who Did She Pick?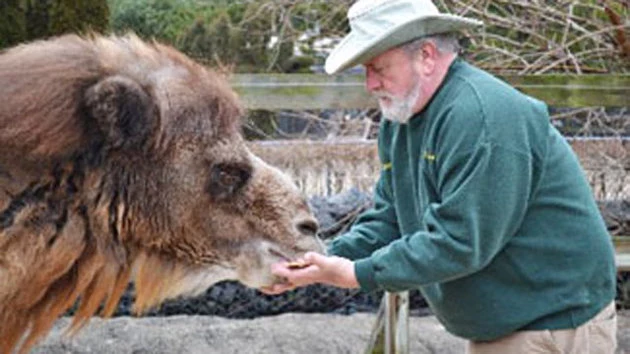 Remember during the World Cup people trusted an octopus to make the soccer picks? Well football doesn't have a octopus, we have a camel making picks. Meet Princess, she is a 26-year-old camel at the Popcorn Park Zoo, in Lacey Township, New Jersey. Apparently she's the world's most accurate football predicting camel. Who did she pick to win? Who should you bet on? We got the details.
I think betting with Princess is a pretty safe bet. She has accurately predicted six of the past seven Super Bowl winners. The only one she got wrong was picking the Colts over the Saints three years ago. That's pretty good right? So who did she pick this year?
"She picked the Baltimore Ravens. I guess she picked the older brother," zoo's General Manager John Bergmann told ABCNews.com.
So you have it folks. The Ravens may win because Princess bet on it. So how in the world do they get her to make the picks? The answer is with food.
"She loves graham crackers. In one palm we write down with one of these magic markers the 49ers, and on the other, the Ravens. We cover them with graham cracker so she can't see. Whichever she chooses to eat first is her pick," Bergmann said.
I'll take my chances, I'll bet against the camel. Let's go 49ers!
[via ABC News]