Pilot-less Commercial Airliners By 2015?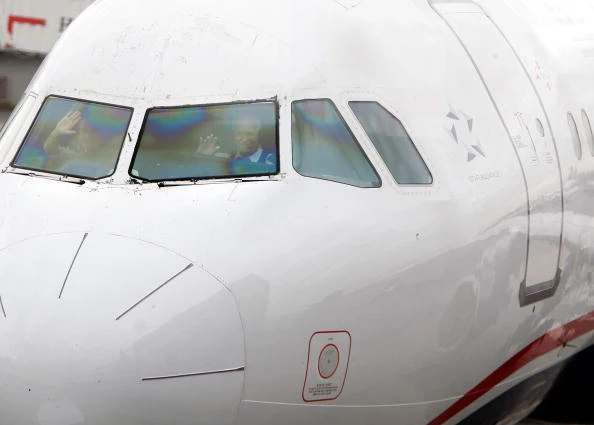 Maybe you're already gun-shy about flying already, well they're planning on instituting commercial airliners without their drivers by 2015… Not sure if this is a good thing or a bad thing.
As a pilot myself, my instinct says its neat tech and one way to due away with hijacking an aircraft (sorta) but for many of us, the fun in flying is actually BEING in the air, not flying a plane from the ground. The Wright Brothers got the itch of a question over a century ago about what it'd be like to fly like a bird and all of us have wondered that even if we never took to actually flying airplanes, but the heads of this project are serious about grounding us and turning flying into little more than a video game.
It is potentially a huge new market. America's aviation regulators have been asked by Congress to integrate unmanned aircraft into the air-traffic control system as early as 2015. Some small drones are already used in commercial applications, such as aerial photography, but in most countries they are confined to flying within sight of their ground pilot, much like radio-controlled model aircraft. Bigger aircraft would be capable of flying farther and doing a lot more things.

;
;
Of course the military has already been using drones flown by pilots on the ground and the argument stands up in terms of putting pilots and passengers in dangerous situations, but as a day-to-day thing this feels like a classic example of technology once again taking the life and feel out of something.
Digital music is now the norm, listening to songs on our iPhones and the like, but do you remember opening a record, tape or CD and the smell of it, the feel of it, and flipping through the liner notes and pictures within? Now you buy a song and your only real reward is through your ears. Yes, tech solves some problems and is more 'efficient' but it also creates some brand new issues and questions too. The same goes for reading books digitally, or even shopping like we do for this season. There's a lot to be said for the experience of actually leaving your home and going and buying something and holding it and wrapping it, etc. Anyway, back to the topic at hand:
Technology has already relieved the flight deck of a number of jobs. Many early large aircraft had a crew of five: two pilots, a flight engineer, a navigator and a radio operator. First the radio operator went, then the navigator, and by the time the jet era was well under way in the 1970s flight engineers began to disappear too. Next it could be the co-pilot, replaced by the autonomous flight systems now being developed.

;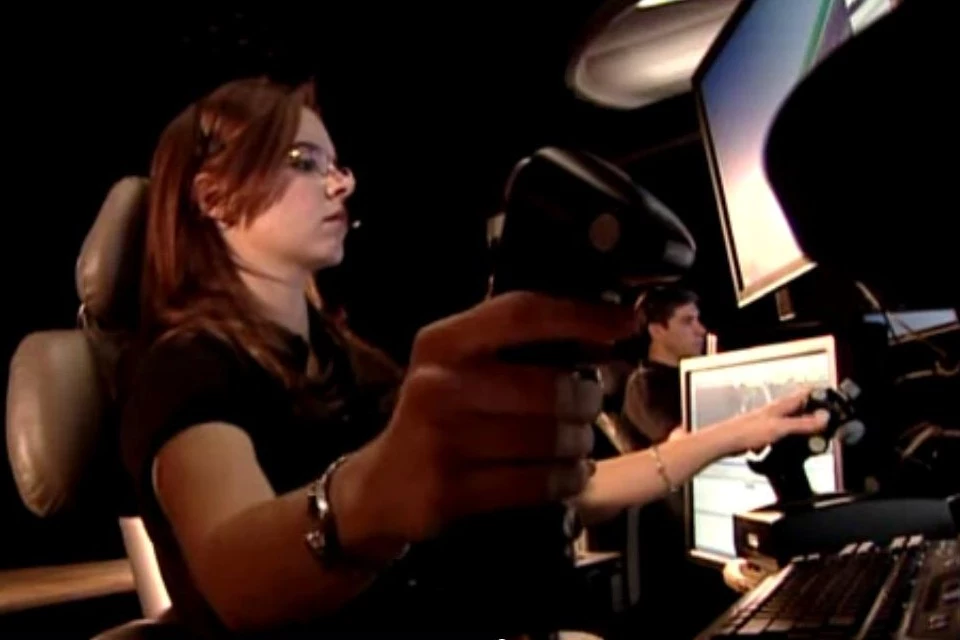 ;
But besides the risk of losing jobs, what if something goes wrong in the cockpit, like losing the up-link to the pilot flying it on the ground or avoiding mid-air collisions, etc? They plan to use video cameras in place of the pilot's eyes but we all know there is no substitute for the human eye, or his reflexes.
A pilotless plane must also be able to act autonomously in an emergency. In the event of an engine failure, for instance, it could use its navigational map to locate a suitable area to put down. But what if this was an open field that happened to be in use for, say, a fair? A forward-looking video camera might show a ground pilot that. But if communications were lost the aircraft would rely on image-recognition software and an infra-red camera to detect the heat given off by people and machines and so decide to try to land elsewhere.
;
Subscribe to 96.1 The Eagle on
;
My guess is that the researchers and technicians will find work-arounds for everything and this idea will catch-on but won't become widespread in my lifetime. Suddenly all of those sci-fi movies like the Terminator franchise for example don't seem too far-fetched about our technology taking us over, but only at a slower and much less violent way.
My kids are growing up with mouses and iPhones in their hands whereas I remember what it was like without them and how it felt to write a real letter by hand (without spell-check) and send it through the (gasp!) mail. Maybe I'm just feeling my 30+ years and will become just another adult who 'doesn't understand' the future once it gets here, but I hope not… Just saying there is much to be said for a world where technology assists us but doesn't engulf our lives to the point where our kids grow up devoid of organic feel. Hard to believe that the even time we live in now will one day be referred to as the good old days…