No Food Stamps For You!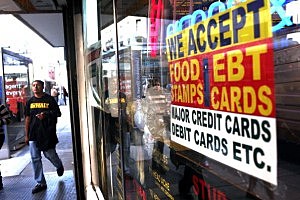 Pennsylvania is cracking down on people taking advantage of the state's food stamp program. The Department of Public Welfare is changing the requirements for those who wish to receive food stamps. According to a spokeswoman for the DPW, the new requirements are being implemented to make sure that people with resources aren't taking advantage of the food-stamp program which is funded by the federal government. The changes apparently caught many by surprise including state and local officials.
Should people with assets be eligible for food stamps? Is this something that New York should consider?