A New Brunswick Couple Who Raises Horses Were Shocked To Find A Horse On The Roof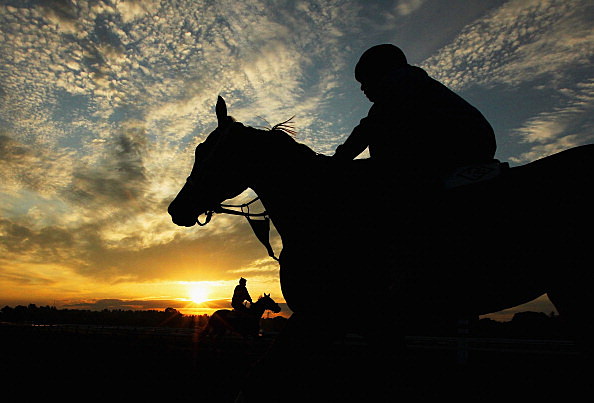 Could you imagine waking up, getting ready for work, heading out to the car, and looking up to find a horse on your garage? A New Brunswick couple managed to find a colt on their roof one morning. 
The couple raises racing horses, not climbing ones.
Shocked by the scene, they rushed to help the horse, but not before snapping a photo of the one-year-old colt stuck on the roof.

"We saw the picture," says Pat Downey, who owns the horse with her husband, Stephen. "He called as soon as he got him off because he didn't have any trouble. Well, it took him a while, but he didn't have any trouble getting him off."
You saw it correctly! A horse atop a roof in Hampton, NB. Tune into @CTVAtlantic for more on this story tonight at 6 pic.twitter.com/GtuU2T2xdF

— Ashley Dunbar (@AshleyDunbarCTV) September 18, 2013

So how did this thing manage to climb a building? The couple at this time aren't 100% certain, but they assume the horse (He Must Win) somehow jumped up three feet and scrambled onto the structure. They managed to get him down safely and he appears to be in good health.
As much as Hollywood tries to bring realism to their movies of late, there's no denying that action movies couldn't be further from the truth. A new viral video answers the question, just what would life be like if it was like an action movie.