Michael Jackson Death Bed For Sale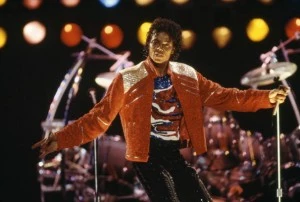 Just days after Dr. Conrad Murray was convicted of involuntary manslaughter in the death of Michael Jackson, the bed Jackson died on is hitting the auction block. The queen sized bed is one of the many items from the home where Jackson died that will be auctioned off next month by Julien's Auctions. According to TMZ the bed is in good shape and the linens have been changed. You would hope so! Wouldn't you? Then again buying a bed that someone has died on is not something I could personally do. Even if I was the person's biggest fan. If the bed is too much for you, you will be happy to hear other items will be available during the auction:
Other items included in the auction are a mirror from Jackson's "inner sanctum — a private bedroom in the home where NO ONE else was allowed to enter.

A rep for Julien's says the mirror contains an inspirational message Jackson scribbled on the piece for himself regarding his This Is it concert tour — which says, "TRAIN, perfection, March April. FULL OUT May." – TMZ.com

The auction will take place December 17th.