Meet Brian Premo Of 'The Archipelagos' – 50 Musicians In 50 Days Brian and I had never met before he popped into the studio for his interview, but we hit it off right away and before we knew it, the minutes ticked by and we lost track of time! This happens often when you get (at least) two musicians in a room together and you can learn more about The Archipelagos' bassist by listening below! He also thought to grab his beloved guitar which he calls 'Frankenstein' to share an original with us too! Meet Brian And Hear How He Got Started And What He's Up To!
Audio clip: Adobe Flash Player (version 9 or above) is required to play this audio clip. Download the latest version here. You also need to have JavaScript enabled in your browser.
Now Hear An Original Song And Find Out More About Him…
Audio clip: Adobe Flash Player (version 9 or above) is required to play this audio clip. Download the latest version here. You also need to have JavaScript enabled in your browser.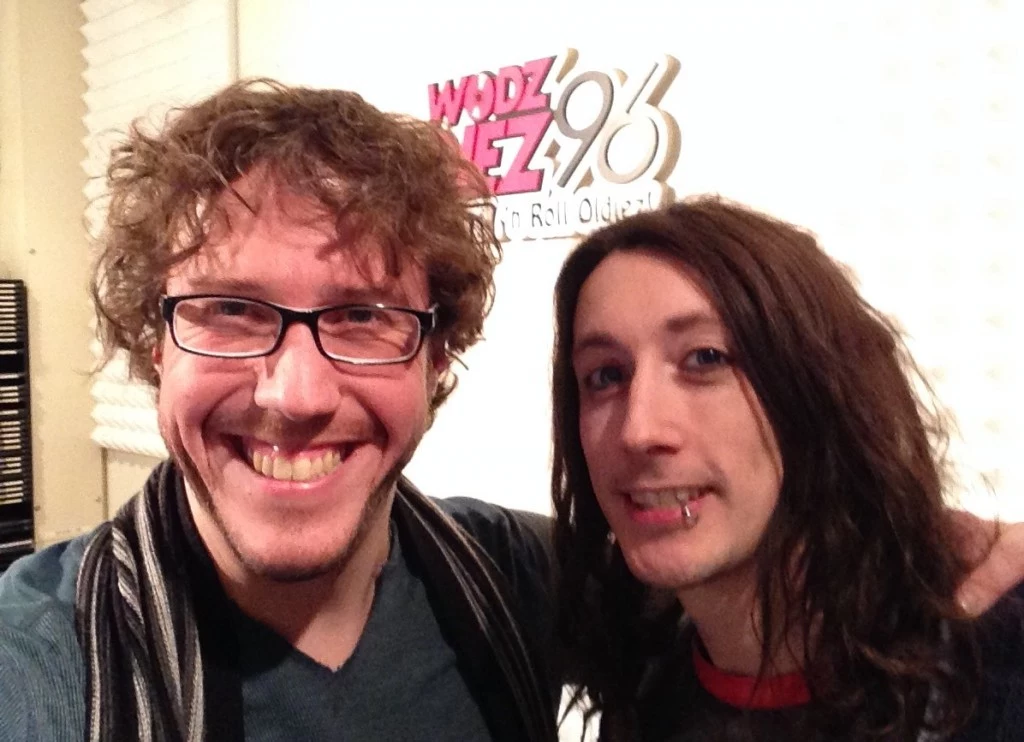 Over at the old Castle Recording Studios, preparing to lay it dowwwn…
How about some more relaxing sounds from Brian…
Subscribe to 96.1 The Eagle on
Meet Justin Smithson of 'Showtime' – 50 Musicians In 50 Days