McGruff The Crime Dog Sentenced To 16 Years In The Slammer
As a kid growing up, there were two things I could say no to, forest fires and crime. Smokey Bear and McGruff the Crime Dog were my plush role models, but what if the humans behind them are well, human? John Morales who played McGruff was nabbed a few years ago for possession of well, quite a lot and is now wearing prison stripes in place of his ever-present trench coat. The irony? (Yeah, there's plenty) He was thrown under the proverbial police cruiser by real-life crime dogs, of the drug sniffing kind.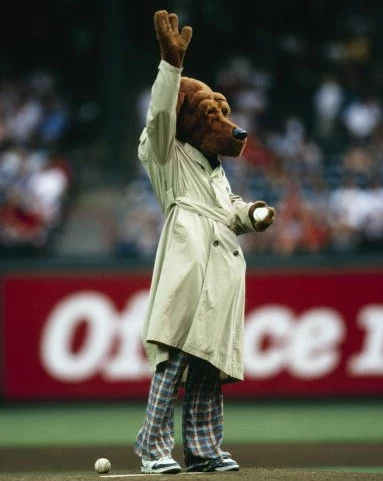 He got pulled over for speeding and when officers noticed the pot-growing diagrams just laying in plain sight in his front seat (soooo smart), they sic'd the dogs on the vehicle whom had no problem sniffing out the contraband. After a subsequent search of his home they uncovered his lab and surprise, surprise an arsenal that would've made Rambo blush.
The moral of the story? Well this story is all about a lack of morals, but don't be surprised if Chuck E. Cheese gets apprehended next for not paying child support for all the thousands of little Chuckees he's fathered but spent his fortune on strippers and well, hanging out at McGruff's place. Oh, and don't forget Smokey Bear. Wouldn't it be ironic if he was smoking doobies with McGruff in the woods and was actually the one behind forest fires? So much for fluffy role models.