Kevin Clash, The Voice Of Sesame Street's Elmo Resigns
Wow, talk about a back-and-forth. He's accused, then he's innocent and now he's guilty. Well, the verdict top appears to have spun out for good but does this mean that our beloved red furry guy is done too?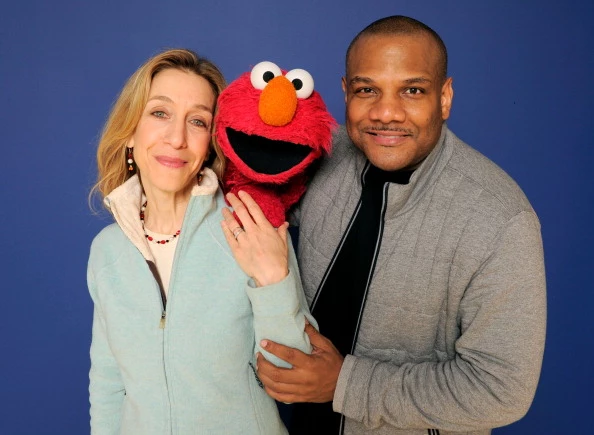 In order to avoid any more heat after damaging allegations were leveled at him that he'd inappropriately touched more than one man while they were still boys, Kevin Clash did the right thing and gave up his seat as Elmo's puppeteer and voice. But not only did he create Elmo, he was also the Muppet Captain (head puppeteer) for Sesame Street and their Co-executive Producer. So how will this loss affect Sesame Street, but more importantly how will this affect the kids that Elmo touches every day (oops, bad choice of words).
Many of us remember when Muppet creator Jim Henson died and wondered about the fate of Kermit but decades later it is apparent that while no one could replace Jim, Kermit was a brand and he lived on and is still prolific today.
"The $75 million in annual sales Elmo generates is larger than Clash, and in the big picture, I don't believe the young kids who love Elmo will be affected by this crisis. There will be not be any long-term damage to the brand, no more than Santa Claus is injured when a department store Santa Claus turns out to be a child molester" remarked Adam Hanft, CEO of Hanft Projects, a New York-based marketing company. "Elmo transcends the hand up his back. Elmo is bigger than any one person and will continue to be an integral part of Sesame Street to engage, educate and inspire children around the world," Sesame Street's rep told us."
Well there you have it folks… Elmo lives on but his creator will have to give up the rights to his creation and this thirty-year puppeteer will have to find other work in his 50's now. If
Pee-wee Herman
can bounce back, so can he…