It's The Battle Of The Super Beers On Super Sunday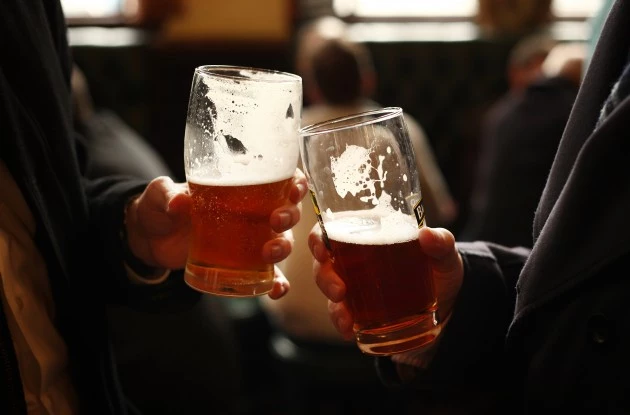 Just when you've thought you've heard every angle of this Sunday's Super Bowl XLVIII, here's another one. As the resident "brew master" of Oldiez 96.1, I wanted to share  with you the battle of the beers. Here's what Denver Broncos fans versus Seattle Seahawks fans have to choose from, beer wise.
According to an article by  Jim Galligan TODAY contributor on www.today.com:
"This year's Super Bowl matches up two excellent football teams from Colorado and Washington, but even more importantly, two of America's best beer producing regions.

Colorado's craft brewers are productive, brewing up big numbers of beers and flinging them to all corners of the United States.

You can find craft beers from breweries like Great Divide, Left Hand, Oskar Blues, New Belgium, and Breckenridge in many states from sea to shining sea. Maybe it's the fact that they grew up in the shadow of Coors Brewing Company, but craft brewing is a big export business in Colorado.

Washington's beer scene is quite different – they keep the good stuff for themselves.

If you're in the Northwest, you have many more options for excellent and fresh Washington beers, like Pike Street XXXXX Stout, Mack and Jack's African Amber (which is distributed only in kegs) and some of the unusual offerings from Epic Ales, including their Terra Saurus stout, which is brewed with shiitake mushrooms. And, of course, all those obscure local beers of which outsiders only hear whispers.

The winner

While the beers from Colorado are excellent and well known, Washington has flown under the radar and could be full of surprises. As it's a toss up, I'll bring it back to the real-life quarterbacks.

While Russell Wilson's beer preferences are unknown, Peyton Manning recently pledged his desire for a post-game Bud Light. Advantage Washington."
Cheers!