Hulk Hogan Sex Tape Leaks Online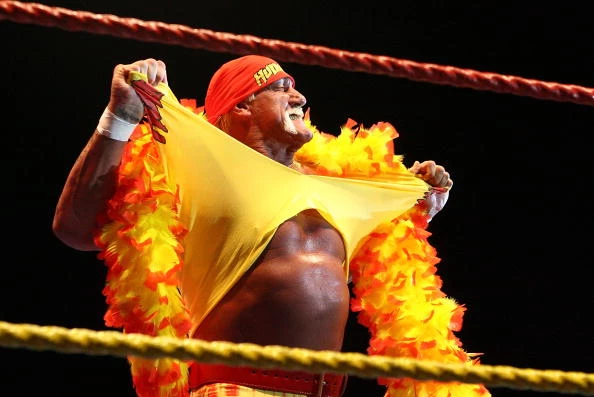 A Hulk Hogan sex tape has hit the Internet. Get ready for the most awkward thing you'll see all day brother!
Our friends over at Gawker posted a NSFW clip of the footage featuring the 59-year-old and a woman rumored to be Heather Clem, the ex-wife of Hogan's best friend, DJ Bubba the Love Sponge. The site's editor-in-chief, A.J. Daulerio, calls the tape "a goddamn masterpiece."
It opens with Hulk Hogan performing oral sex on the woman as she lays on the bed. Then another man's voice can be heard from inside the room off-camera and both Hulk and the naked woman engage in idle chit-chat with the mystery man. Because the woman closely resembles Mrs. Clem, some have suggested that the voice of the mystery man is, in fact, Bubba the Love Sponge. If this is true, Bubba has no problem sharing his wife with his best friend."
Apparently rumors of the sex tape's existence appeared back in March. Hogan's lawyer responded to news of the tape, claiming that his client was "appalled at the unauthorized release of a secretly filmed video."
The best part of the video, and the weirdest, has to be where Hulks phone rings. The ringtone on Hulk's phone is a song by his daughter, Brooke Hogan, called "About Us" featuring Paul Wall. It has to be the craziest thing hearing your daughter's song before you do the deed.
He is a proud father."