Hop & Goblet At 'Utica On Tap'
If you're into craft beers, you may be counting down the days until "Utica On Tap", March 22nd at the Stanley Theater. One of the exhibitors at the event is the "Hop & Goblet".
The Hop & Goblet is the craft beer drinker's dream, located  at 2007 Genesee Street in South Utica. The store is owned by Colin Hubbell, who is also the proprietor of "The Green Onion Pub" across the street. They're open Monday – Saturday: 12 noon – 8:00 p.m., and Sundays 12 noon – 4:00 p.m.
The Hop & Goblet features dozens of carft brews and many new brews for your celebrations. And their walk-in cooler assures freshness. Here's a partial list:
"Bourbon County Goose, Black Isle Organic Scotch ale, Evil Twin Bozo, Debauched, Stillwater and Westbrook, Westbrook Thai, New England Sea Hag IPA, Jacks Smoke n Dagger, Firestone 17th, Jacks Abbey/Evil Twin collaboration

More new brews for craft beer fans, hop-heads and beer-geeks alike…Sierra Torpedo, Narwhal, Allagash Four, BCS, Ommegang Chocolate Indulgence, Weihenstephan Hefe and Goose Island Bourbon County!"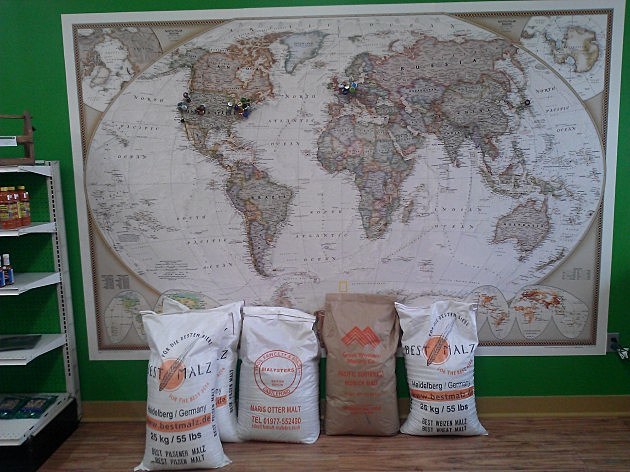 They also feature:
"homebrew starter kits/equipment and gift baskets tailored to your desire with brews, locally made fudge or other snacks to pair with better beer.
Craft beer (to-go), homebrew supplies, specialty groceries all in one place…South Utica (Uptown Plaza)."
Check out the Hop & Goblet's facebook page.