Hippiefest Tour To Feature Rascals, Grand Funk Railroad, Gary Wright, Rick Derringer
The Hippiefest Tour which stopped at Vernon Downs in 2007 is getting ready to hit the road again.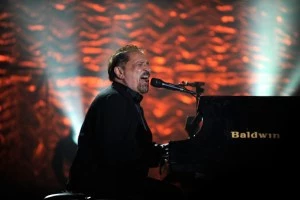 Gary Wright is looking forward to his summer tour because it'll be with all his old friends. Wright will play with Dave Mason, Felix Cavaliere's Rascals, Rick Derringer and Mark Farner of Grand Funk Railroad on the "Hippiefest Tour." Wright says he's a big Rascals fan, he played with Farner in Spooky Tooth, used to tour with Mason in the '70s, and he'll be coming off a tour in Europe with Derringer. Farner says he's "geeked" about doing the tour. It begins August 3rd in San Diego.