Got Kids…Who Are Dreaming Of The Easter Bunny?
If you have young children, this week is all about finding time to do "crafts" involving eggs and stuff that stains everything in its path.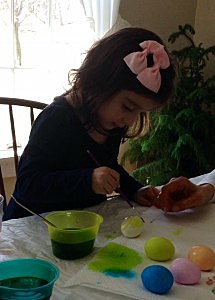 Lots of stuff planned for this weekend – which really feels like the true beginning of Spring: We'll head to Voss for that first chili dog and malt. Finish raking and get my leaves out before DPW gets to us this year.  Take part in the largest egg hunt Sunday morning.
With the snow earlier this week, it's hard to believe that Summer will ever get to Central New York, but I'm going to stay positive.  We can finally put away the snow brushes…