Farrah Abraham In Lingerie Drinking / Making Out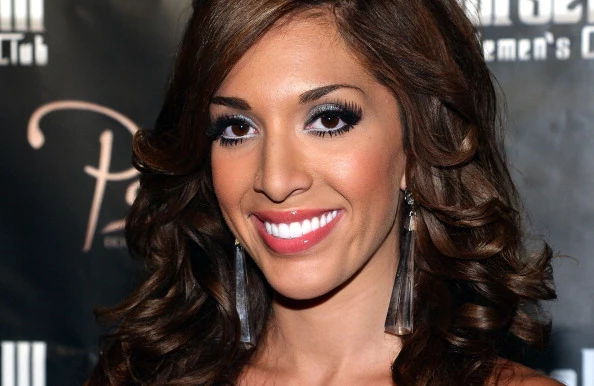 "Teen Mom" star Farrah Abraham appears to be party girl. Last week she got a DUI and tried to say it was caused by an "illness". Was that illness partying too much? These pictures from TMZ show Farrah in lingerie, drinking, and kissing other girls. Something tells me it isn't a serious illness.
You can CLICK HERE to see the photos from TMZ.
These photos from TMZ were snapped back in January at the Halo Ultra Lounge in Omaha.
The promoter tells TMZ, Halo was hosting a lingerie soiree … and Farrah showed up with a bunch of sl***y-looking girls, all wearing next to nothing. Then the boozing started … with Farrah guzzling straight from the bottle."